Thanks to my collaboration with the Czech Fujifilm, I had an opportunity to test out two relatively hot news, the Fujinon XF200mmF2 telephoto lens and the Fujifilm X-T3 camera during the trip to Svalbard. Here are my first insights and experiences.
Disclaimer: I am the X-Photographer, the brand ambassador of the Fujifilm X System. I use this gear for several years and I really love it so you may consider me unobjective. I am not paid by Fujifilm, I mostly test the equipment I need for my work, and I always try to present my experience honestly. If you do not believe me, which is your undisputed right, you can just look at some pictures of arctic nature :)
Disclaimer 2: I tested pre-production samples with incomplete firmware in case of X-T3, which may influence my findings.
Fujinon XF200mmF2 R LM OIS WR
Basically, I cannot begin the article about this lens and not to mention its size and weight. The Fujifilm X system is generally perceived as a compact and lightweight solution favored by street photographers and light travelers alike. That's why the lens weighs more than 2.2 kg unleashes the discussion (here in the Czech Republic, the lens was given the name Behemoth after the biblical monster, and it is distinctive that it was given to it by Fujifilm fans because this is the unrivaled biggest and heaviest lens in X System). However, today's bodies are fully competitive in a variety of genres and deployments, making it a good idea to extend the range of lenses that other brands are used to, for example, sports photographers or wildlife.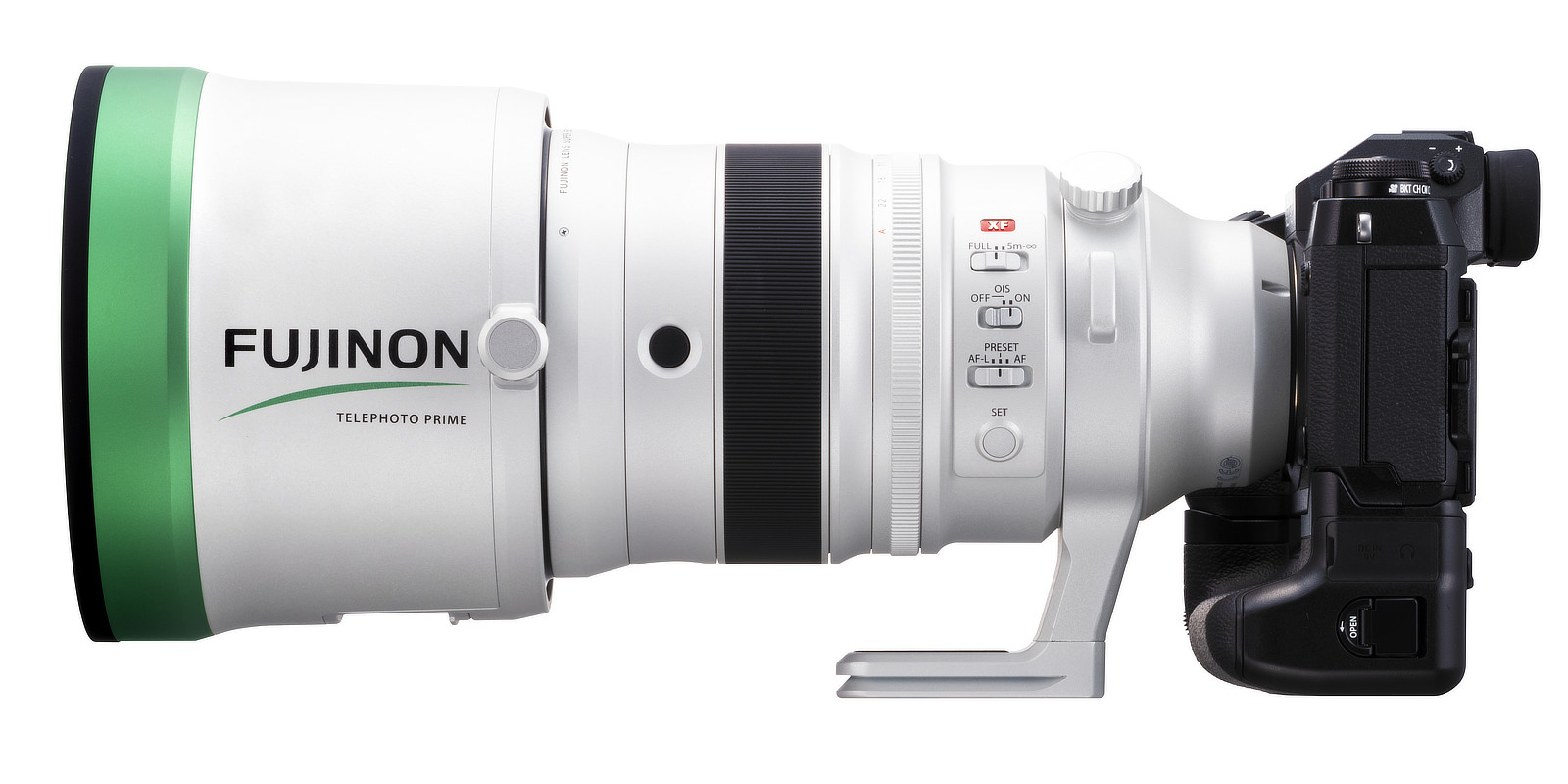 From the perspective of the system that builds on the APS-C sized sensors, it is a direct competitor to lenses with focal lengths of 300mm and a maximum aperture of f/2.8 on a full-frame. Thanks to the 1.5× crop factor, we achieve the same angle of view and comparable depth of field as with the 300mm lens on the full-frame camera at f/2.8 (the exposure parameters will, of course, still match aperture f/2). The lens is bundled with a 1.4× teleconverter which extends focal length to 280mm and increases the largest aperture to f/2.8 – it a roughly corresponds to 420mm at f/4 on the full-frame. It can be said that this set will cover the basic focal range for wildlife photography and is perfectly usable in many situations, as images in this article demonstrate.
To compare the Fujinon against the competition, I compiled a small table of the most important parameters:
Lens
Focal length
Aperture
Weight
Dimensions
Closest focusable
distance
Fujinon XF200mmF2 R LM OIS WR
200mm
f/2
2,265g
⌀ 122mm×205.5mm
1.8m
AF-S NIKKOR 200mm f/2G ED VR II
200mm
f/2
2,900g
⌀ 124mm×203mm
1.8m
Canon EF 200mm f/2L IS USM
200mm
f/2
2,520g
⌀ 128mm×208mm
1.9m
AF-S NIKKOR 300mm F2.8G ED VR II
300mm
f/2.8
2,900g
⌀ 124mm×267.5mm
2.3m
Canon EF 300mm f/2.8L IS II USM
300mm
f/2.8
2,350g
⌀ 128mm×248mm
2.0m
Sony 300 MM F2.8 G SSM II
300mm
f/2.8
2,340g
⌀ 122mm×242.5mm
2.0m
As you can see, the dimensions of all the lenses are quite similar (the 300mm lenses are, of course, a bit longer). The Fujinon weighs less, although especially the 300mm from Canon and Sony are really close. Could it be smaller and lighter? This is more a question for engineers, but at least there is an optical law that the entrance pupil's diameter is the ratio between the focal length and the lowest aperture number, in this case, when you divide 200mm by f2, it is clear that the diameter of the front lens cannot be smaller than 100mm. It determines both the diameter of the lens body and the amount of glass that weighs the most. Unlike wide-angle lenses, which have to deal with the quality flaws at the edge of the picture, the smaller sensor does not help to reduce the lens size here.
The XF200mmF2 lens is lighter compared to the direct competitors by 635g (Nikon) and by 255g (Canon). It is still slightly lighter compared to 300mm lenses except for the noticeably heavier Nikon. It's not a small compact lens, but it's not a crazy monster. If you ever shot with 300mm f/2.8, it actually would seem a lighter than it seems to you.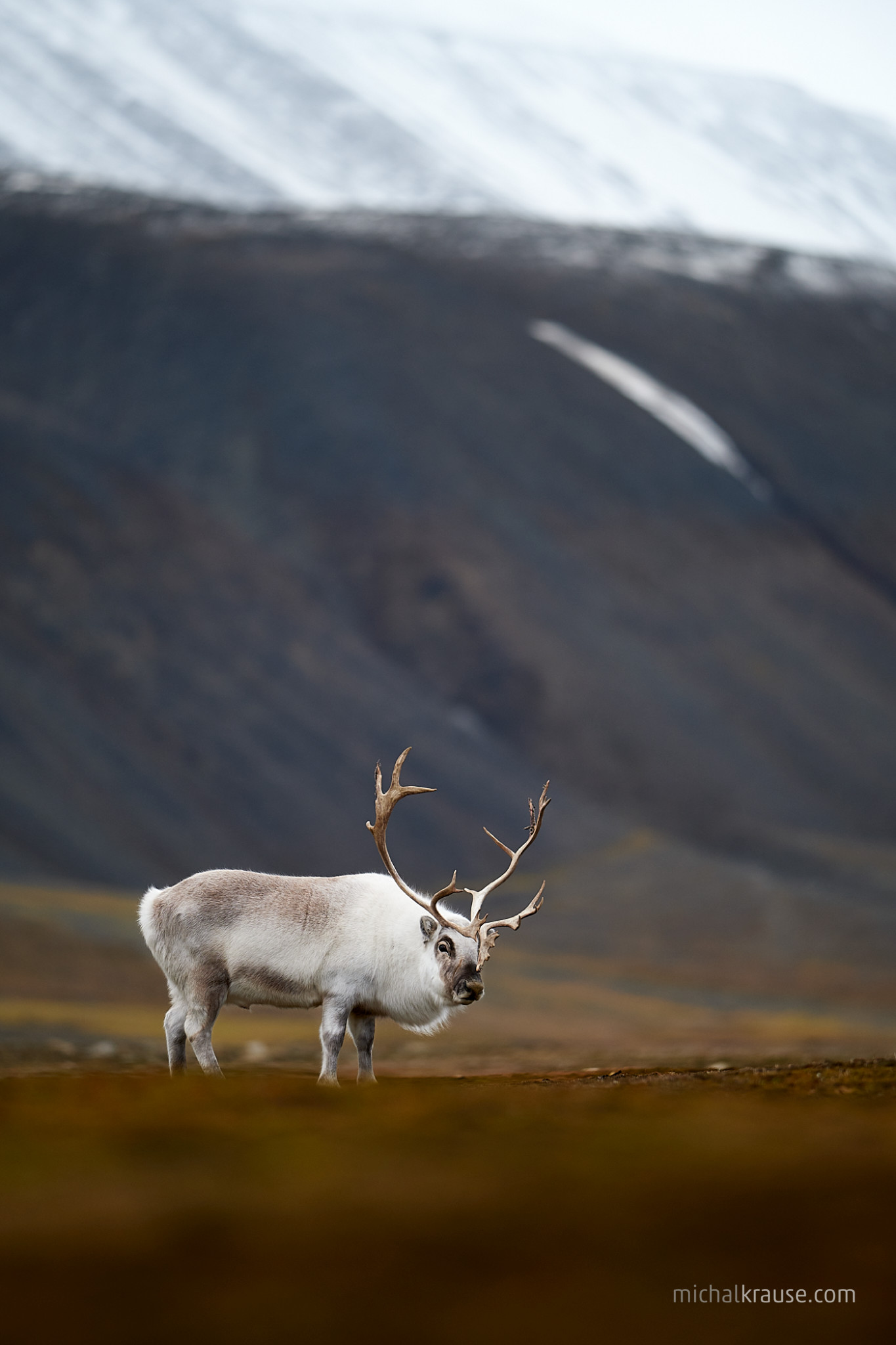 Filters
Fujifilm engineers made one uncommon decision related to filters use. While competitors mostly use drop-in with a diameter of about 49 to 55mm, which are inserted into the barrel of the lens, Fujifilm chose traditional screw-on filters with 105mm diameter. A positive effect of this decision is the possibility to use a protective filter and the more effective control of the polarizing filter (rotating the drop-in filter with the gearwheel is quite slow), but on the other hand, the price of such large filters can easily exceed $200. Polarizing drop-in filters with the geared holder are priced similarly, but you can save money when you own the holder already and only changing the filter.
Build quality and controls
The lens is white – as with Canon, the official reason is higher resistance to thermal expansion caused by the sun. The surface looks luxurious, no cheap gray. On the other hand, many wildlife photographers will probably cover it with neoprene coating. The lens hood sized like the smaller bucket is locked in place with the bolt, and it can be reversed for easier transport too. I have to highlight small closable window for the handling of polarizing filter rotation (like on the XF100-400mm zoom). This clever detail greatly enhances comfort during shooting.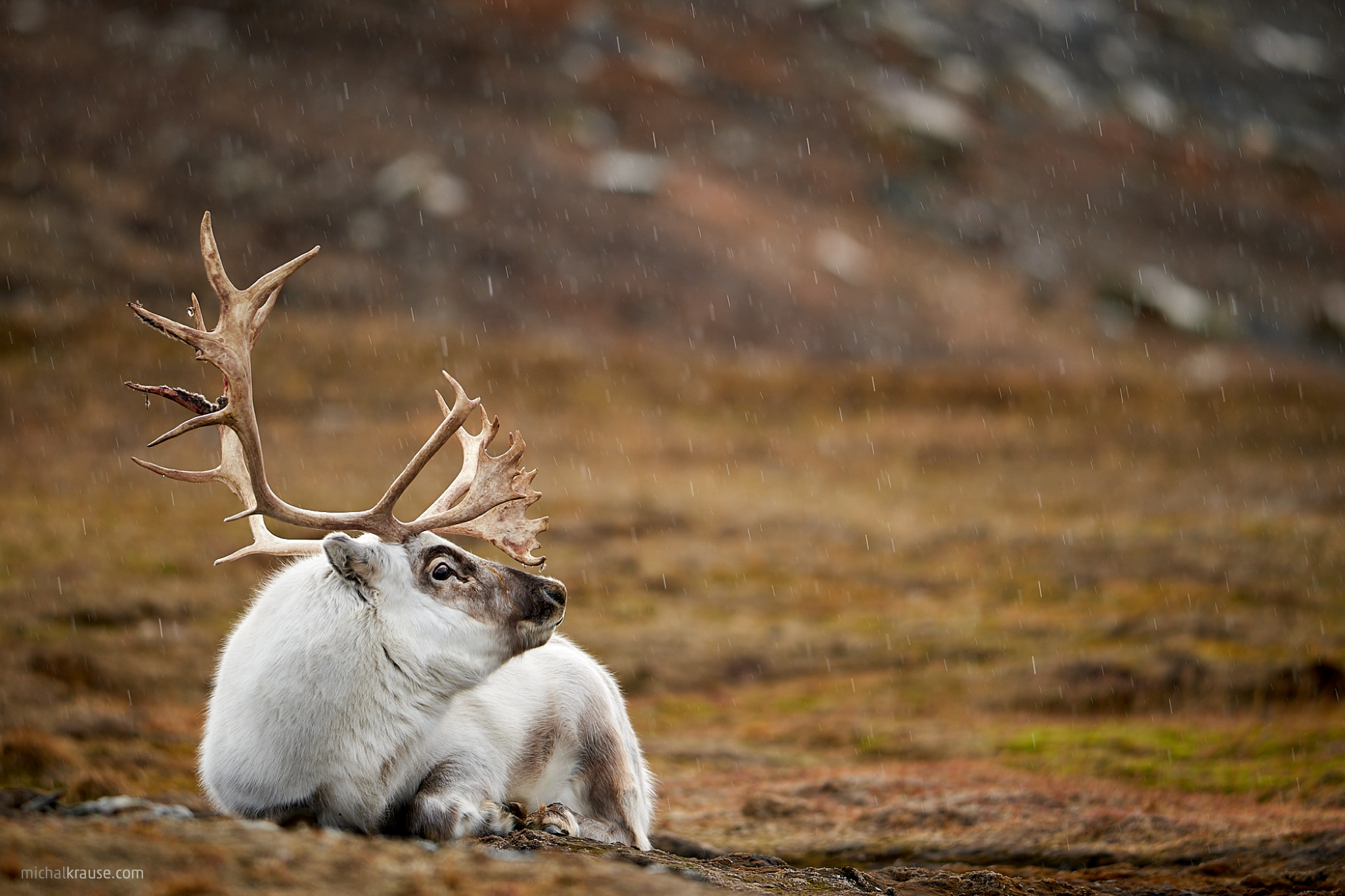 What I love is tripod collar. The first great feature is that its foot is compatible with Arca-Swiss standard heads, so you don't need a quick release plate. I just want it on my XF100-400mm :) I miss some opening to attach the Peak Design anchor only. Another fantastic feature is the 90 degrees rotation stops – when you loosen the ring and rotate it, in exactly vertical and horizontal positions it stops and you have to use small force for further rotation. Reportedly, a similar feature can be found with a few other lenses, but for me, this was a novelty – in any case, I found it a brilliant :)
In terms of controls, the lens is equipped with a manual focusing ring and aperture ring (which is placed farther from the lens mount to place where the lens is supported by the left hand), a focusing limiter with options from 5 meters to the infinity or in full range, and an OIS stabilizer switch and focus mode switch – it is used to configure four dedicated focus buttons that you can find around the barrel in front of the focusing ring. They can perform three different functions according to the switch settings:
AF option means that buttons will start focusing (the equivalent of the half-press of the shutter button)
AF-L option makes buttons work as a focus lock in AF-C mode
and finally, when the Preset option is selected, buttons will return focus to the saved position (you can set this position with the Set button below the switch). This option is best suited to the repeated shooting of the same subject – like a bird returning to the nest and similar.
In my opinion, controls fully meet expectations and needs of the photographers which the lens is intended for.

The lens is made precisely and the rings worked smoothly. The lens was slightly moving in the mount of tested X-T3 which is a bit unexpected, but it didn't have any impact on using the lens. I also found small imperfection of the front cap – it sometimes squeezed deeper in the thread than it should and then it was a bit difficult to take it off. It happened in my backpack, where the lens pushed on the cap with its full weight. Except for this detail, which may be the problem of a particular piece, I appreciate the classic cap compared to the textile cover, which are often supplied with big telephoto lenses. Both lens and teleconverter are sealed against dust and water.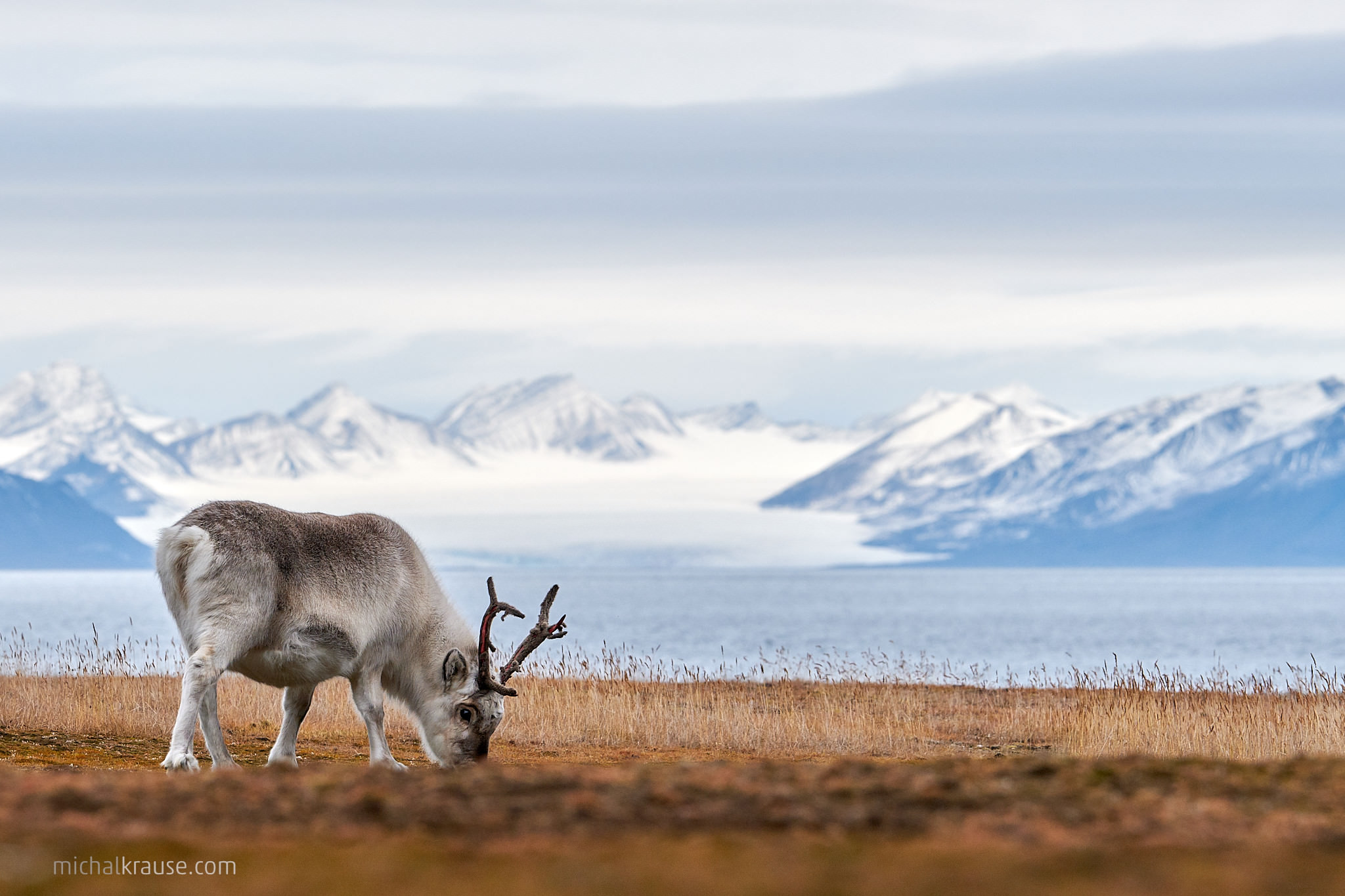 Image quality and focusing
You expect flawless performance in this category and the lens will not disappoint you. The focusing is silent and fast and it is evident that autofocus greatly benefits from the lens speed. Personally, I do not consider X-T2's AF limiting, but with all its improvements, the X-T3 is a perfect companion to this lens.
Bokeh is really beautiful – of course, it depends on the distance between subject and background, but the f/2 aperture helps you to blur background even when it is not so far. However, the depth of field may be too small for some situations. You can shoot larger animals wide open, but for smaller and closer subjects, the depth of field may be ridiculously shallow. For the shortest focusing distance at f/2, the DOF will be only about 6mm(!) and it is still less than 5 cm for a distance of around 5 meters.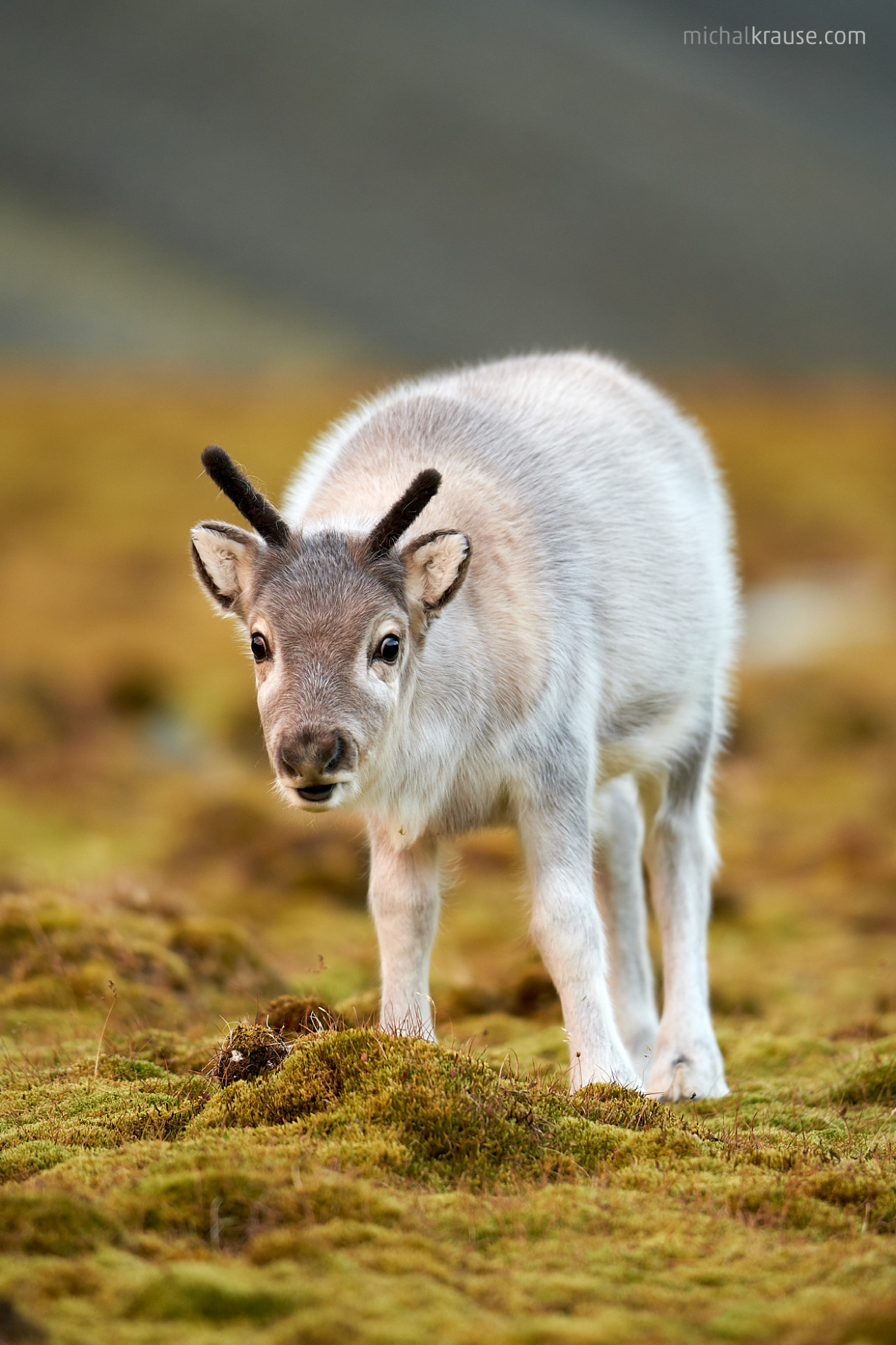 Svalbard is a land of mountains and open plains, but in a few images I had a closer and more distracting background of stones and vegetation behind the animal, and it seems to me that in such situations, bokeh tends to twist a bit, similarly to XF80mmF2.8 macro lens that I tested earlier.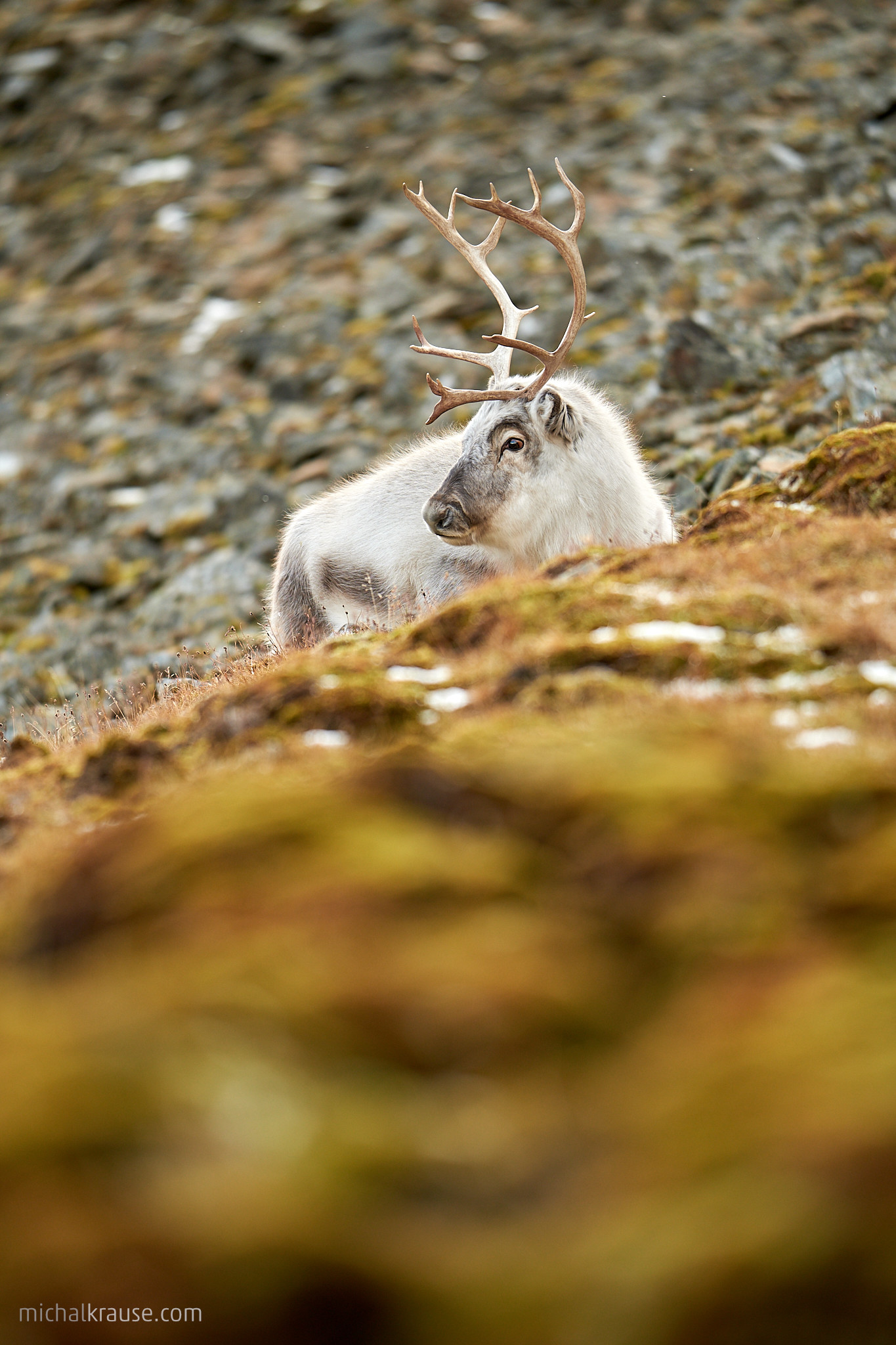 As I have mentioned earlier, you Fujinon XF1.4X F2 TC WR teleconverter is bundled with the lens. It differs from the older converter not only by color (it is white too) but mainly by supporting f/2 lenses, while the older version allowed a maximum aperture of f/2.8. Once it is mounted, you will get a 280mm f/2.8 lens, which is still very usable for shooting in low light conditions. The sharpness of this combination remains excellent, even though I feel that closing aperture about a 1/3 EV makes it even a bit better. I didn't notice any AF speed degradation. The converter adds only 130 g to your backpack, and its bundling with the lens is, in my view, a very nice bonus. By the way, as it is typical in this category, you will get the lens in a cushioned case where is a separate space for the converter too.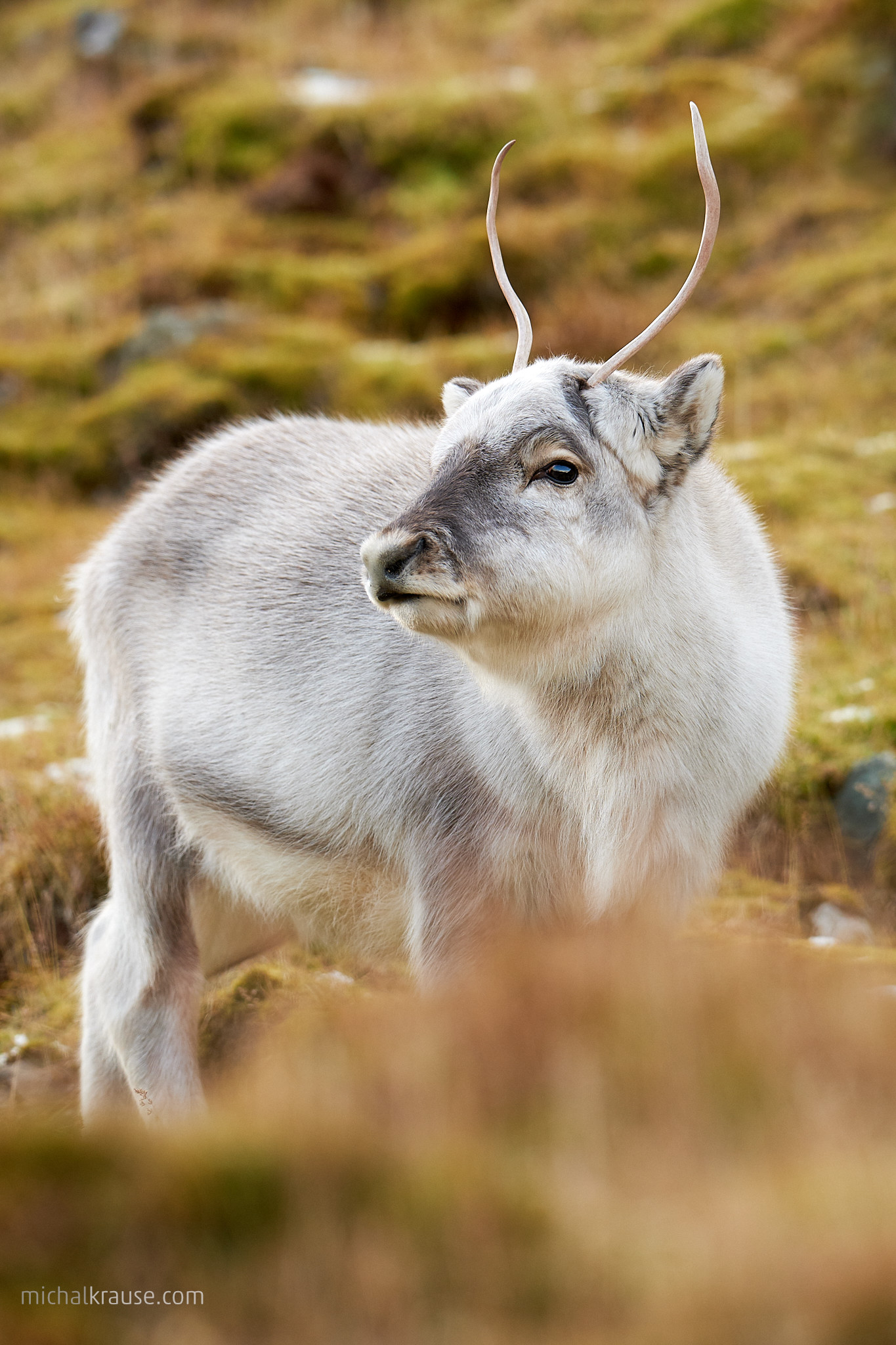 Other thoughts
I put my trusty XF100-400mm zoom away and I've been using XF200mmF2 and X-T3 almost exclusively during the whole trip. I was a bit afraid of the ergonomy of a such a big lens on a small camera, but it my concerns was unnecessary. The lens is well balanced and is not really as heavy as it may seem. Although I know that many photographers will prefer the X-H1 body, which is bigger, X-T2 or X-T3 is still a clear choice for me – I like both of them (they are practically identical) and they both worked well with this lens. The only thing I would not recommend is carrying this combo by the body only – you should always use a tripod foot for handling it or mounting the shoulder strap.
Price of this lens is $6,000 including 1.4× teleconverter which is on par with the competition.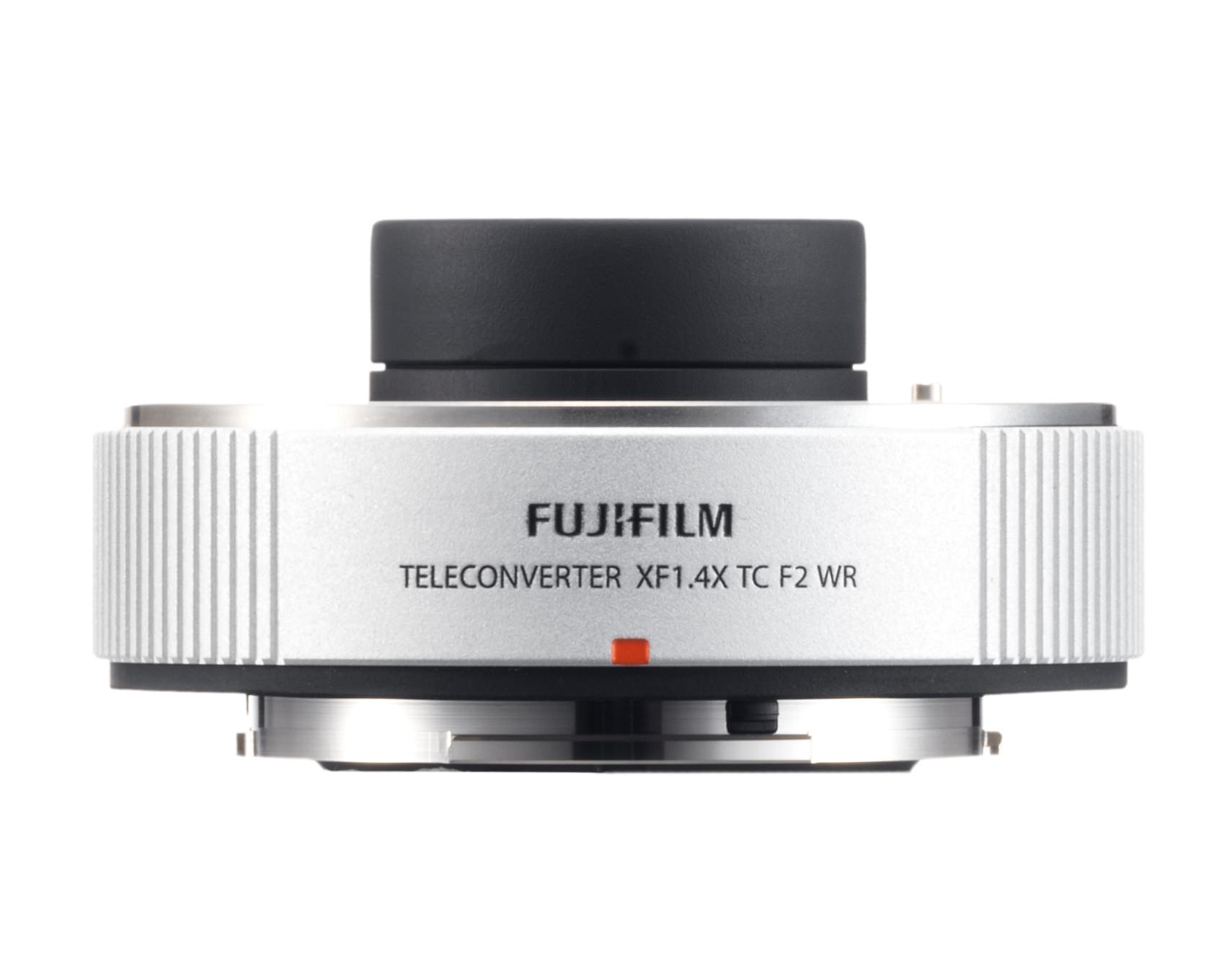 Quick look on X-T3
It happened that I traveled to Svalbard with the new X-T3 body too. Please note, that the camera had a development firmware that did not even match the version 1.0. This has resulted in some errors, especially in the continuous shooting, so I didn't test it. Even though I used this camera in the field, take this article more like a summary of features that I am interested in.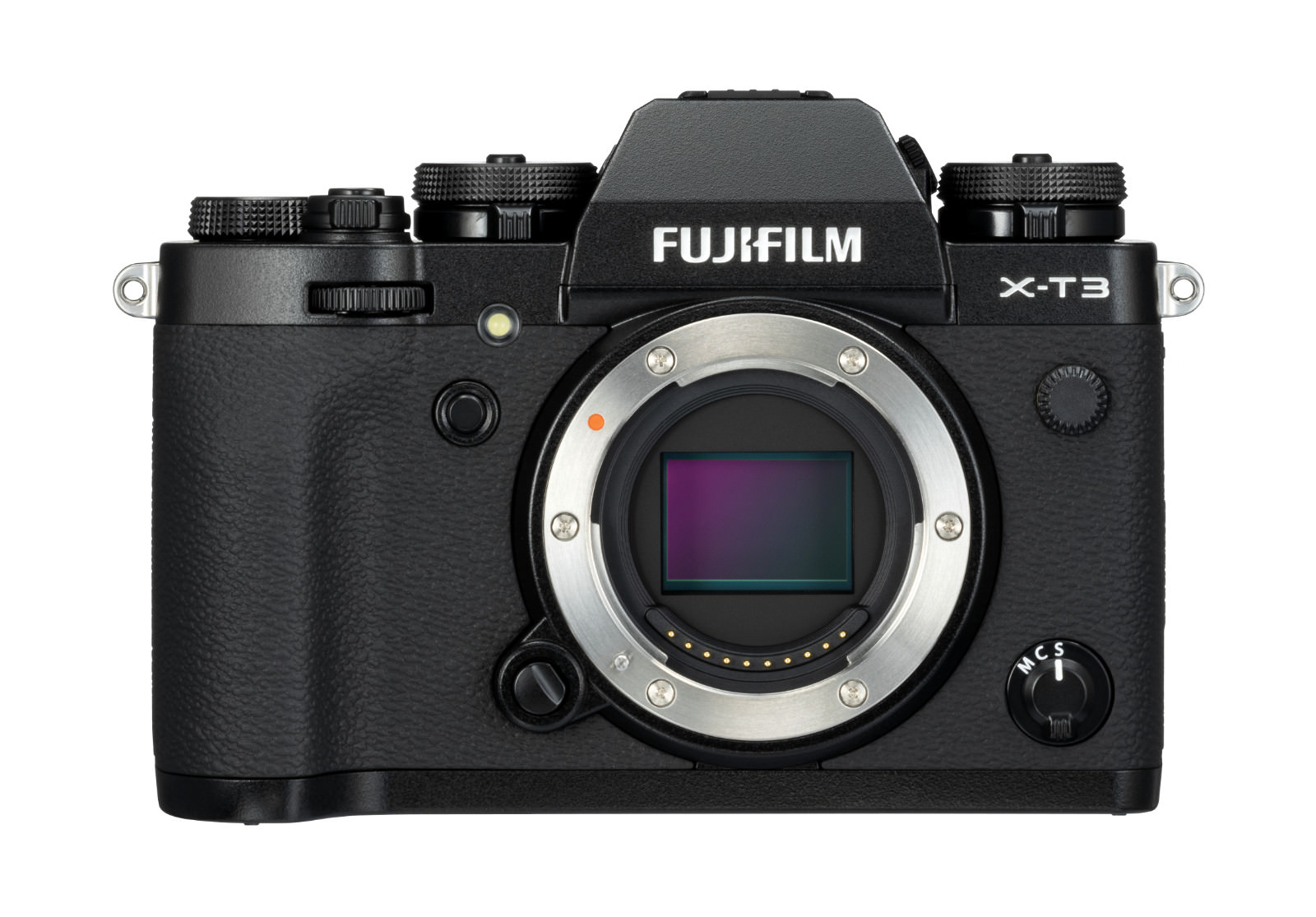 New sensor + processor = better video, faster read times and AF, similar image quality
Let me talk about camera's internal changes. The resolution of the sensor has increased to 26 mpix, but not because of two more negligible megapixels. The reason is that the new BSI sensor from Sony with many interesting features is now used. Firstly, reading times are much faster that reduces the roll shutter effect – a result of a sequential reading of the sensor data, which can negatively impact both the video and still image when the electronic shutter is used. Faster reading allowed to increase shooting speed up to 20 or 30 frames per second (in the second case with an additional crop factor of 1.25×), basically without blackout in the viewfinder.
It is also possible to record 4K videos in 60p, as far as I know, for the first time with an APS-C camera, and last but not least, the whole image is now covered with phase detection AF points, while the previous generations must rely on the contrast detection AF at edges. For my own shooting, the new sensor has brought a lot and I personally appreciate PDAF points throughout the whole image and high-speed continuous shooting (see below).
In terms of image quality, I personally find X-T3 comparable with X-T2 (do not expect a similar difference as it was between X-T1 and X-T2). Laboratory tests indicate that the X-T3 is more prone to color noise at higher sensitivities ISO 25600 and 51200 (according to DPReview it is more prominent in Adobe products). The dynamic range is similar to the previous generation with a slight advantage when using the lower base ISO 160 (as opposed to 200 for older models). I was shooting in the range of ISO sensitivities between 160 to 5000 and it seems to me that X-T3 delivers the same great quality as X-T2.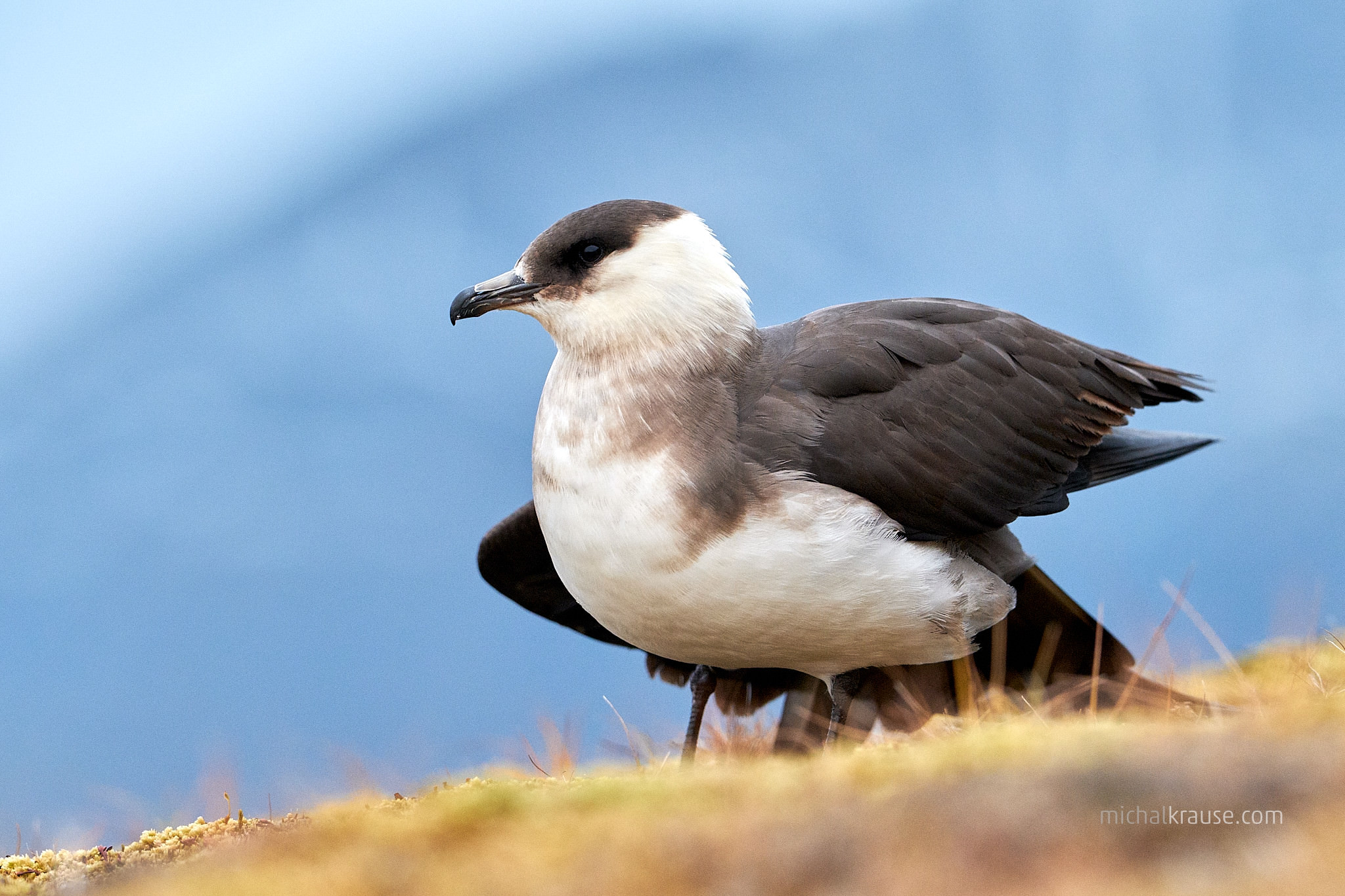 A more powerful CPU has made it possible to enhance some existing features – automatic focusing and tracking are noticeably faster, and face and eye detection were also greatly improved. It is much faster compared to X-T2, and you can also use eye tracking with continuous focusing (AF-C) and in 4K video mode recording. It is not possible to use this feature for photographing animals, but I tested it with my children and that the difference is striking. And it is worth to mention that the autofocus sensitivity was expanded by two degrees to -3 EV allowing to focus in even lower light conditions. The X-T2 does not limit me in terms of AF, but I definitely welcome all these improvements :)
But back to fast continuous shooting – I mentioned that I would use it, especially the new pre-capture feature. In this mode, the camera starts to take photos yet when you half-press the shutter button, and after fully pressing it, it will keep 21 preceding photos too. I had no opportunity to test this feature at Svalbard, but I'm looking forward to it – it will be perfect for predictable and fast phenomena, such as a bird returning to the nest, chameleon hunting etc. You can use up to 30 frames per second in this mode.
Communication
In addition to Wi-Fi, the X-T3 is equipped with Bluetooth technology, which, thanks to its low power consumption, is suitable for permanent connection to a mobile phone. I definitely like the time synchronization feature and in-camera geotagging with GPS data from the phone. Another useful new feature is the ability to update camera firmware from the smartphone, making the process a lot easier. Fujifilm app just notifies you about a new firmware version, you accept the update, and after a while, it's done – without a computer, formatting cards, and copying files.
Controls
The body is almost identical to X-T2, which I really like – I consider upgrading of my setup from X-T2/X-T20 to X-T3/X-T2 combo, and then it will be a huge advantage. A slight flaw is the fact that the X-T3 uses a different battery grip. However, the grip is no longer required to fully utilize the boost mode – you can now enjoy shooting at 11 frames per second with mechanical shutter or 100 Hz refresh rate of the electronic viewfinder even without the grip. By the way, the viewfinder has a significantly higher resolution (3.69 megapixels) and it looks great.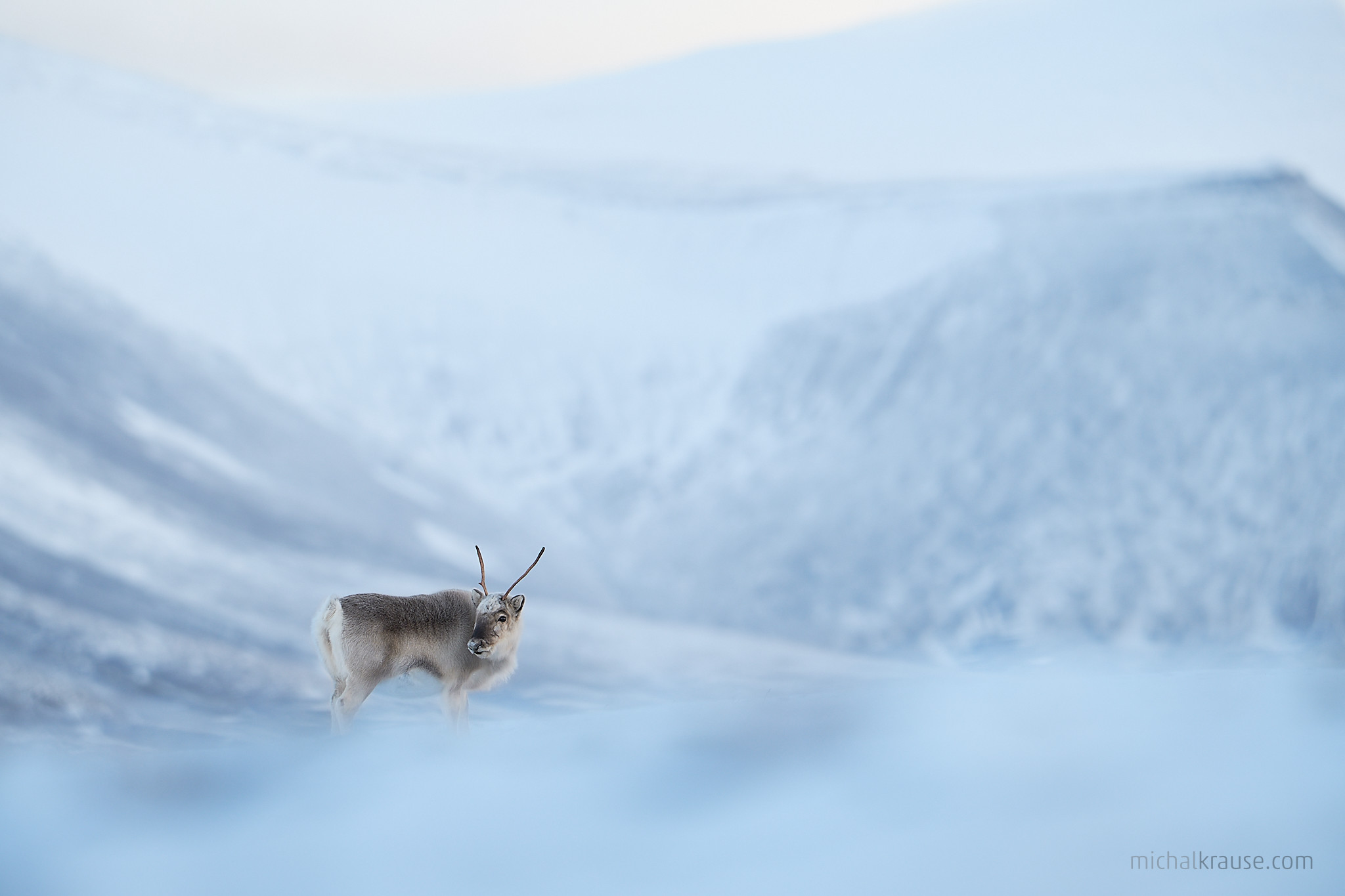 The touch screen is welcomed addition. I would never believe it, but the after year with the X-T20 I love it for viewing photos and for shooting from a tripod. You can also configure four touch gestures in addition to custom buttons. There are some new features assignable to these gestures and buttons:
Turn on and off sports viewfinder – in this mode, the camera captures pictures with an additional 1.25× crop, but you can also see the action outside of a frame
Pre-capture – activate the aforementioned feature of capturing images yet before you press the shutter button
Optical stabilization mode – you can now change the optical stabilization mode (permanent and during shooting only) by pressing the speed dial
Electronic Horizon – when you turn it on with this function, you will not only see a horizon line but also arc scales showing the tilt
Bluetooth – turn it on and off, select destination (if you use multiple devices), transfer photos
Some handy tips have been added to the menus to help users to solve some common issues – for example, the pre-capture feature cannot be activated unless the mode selector is in the fast continuous shooting position (CH) and the camera will notify you if it is not.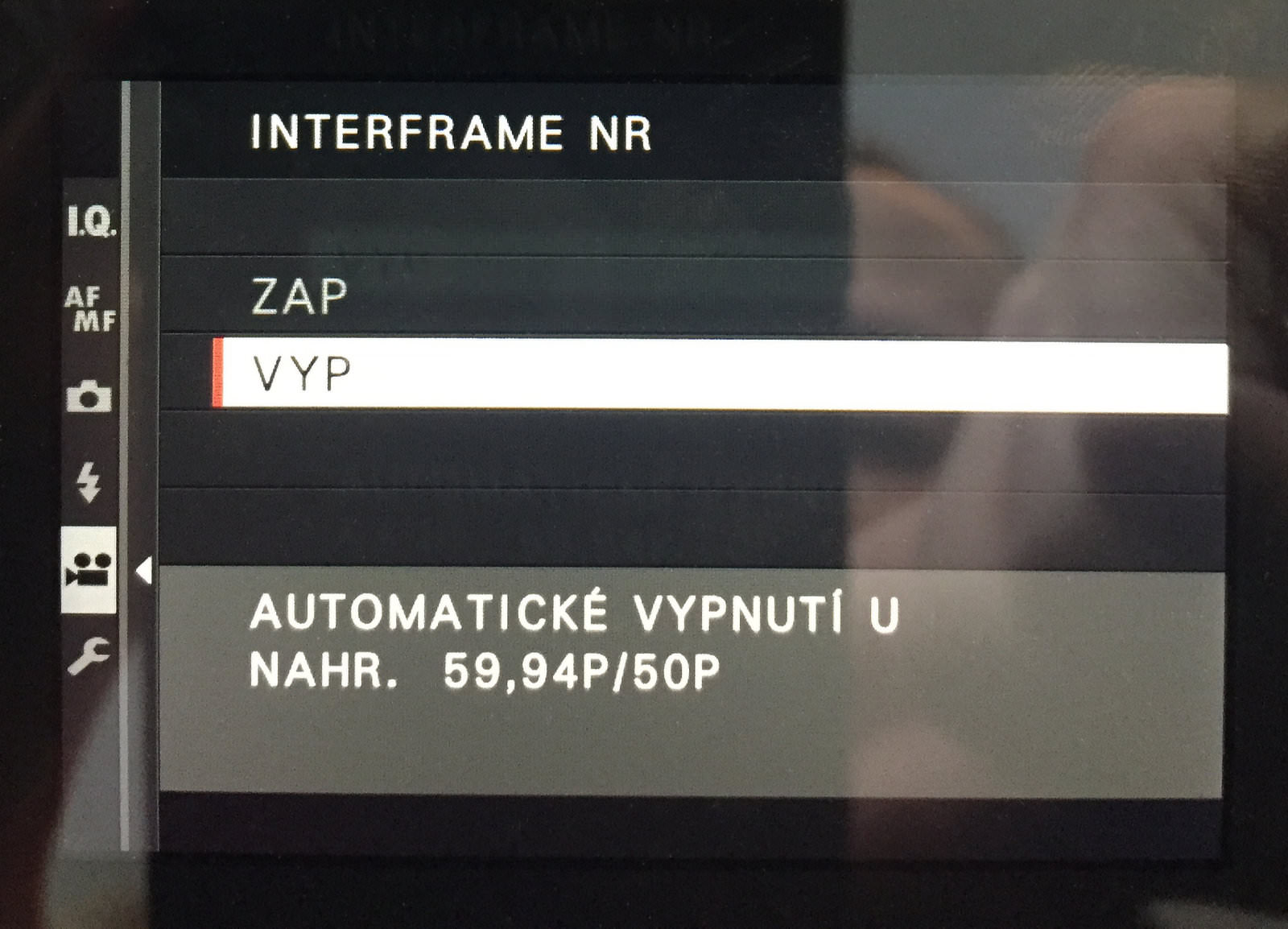 Video
First of all, I am really happy that X-T3 allows change settings for video and photo separately – that means different settings for film simulation, white balance, dynamic range, sharpening mode, and so on. Switching from photo to video is very easy now: you choose the video mode, set the exposure time (and the aperture/ISO when needed) and you are ready. X-H1 had this feature before and I hope X-T2 will also get it in a firmware update.
For professional use, the X-T3 supports 4K 60p mode, 10-bit recording and HEVC (H.265) format for higher quality. Interframe Noise Reduction can reduce noise to the level comparable to the 2 steps lower ISO (but can not be used for 4K at 50 and more fps). As I have seen so far, professionals speak well about video quality including Full HD in 120 frames per second (allowing 5 times slower footage than real time). X-T3 is a great camera for the video, and it motivates me to dive a little bit more into the video. I will probably not become a filmmaker, but I see a lot of interesting things on my trips that are worth capturing this way.
Other small things
X-T3 has a larger preview inside RAF file – it is still not a full res, but 4416×2944 pixels is much more than 1920×1280 in the previous generation. I still scratch my head why Fujifilm did not decide to go with full resolution – with a reasonable JPEG compression, RAW size would not increase so much and according to the feedback, some photographers would welcome the possibility not to shoot RAW + JPEG, which is now needed for viewing a photo at 100% on the camera screen.
If you shoot tethered over USB cable, you will appreciate the possibility of removing the connectors door completely.
Crown for adjusting the viewfinder dioptric correction is locked by default and you need to pull it before rotating – no more accidentally blurred viewfinder ever again :)
And when shooting at night, you can change the display information to red color which doesn't dazzle so much as white light.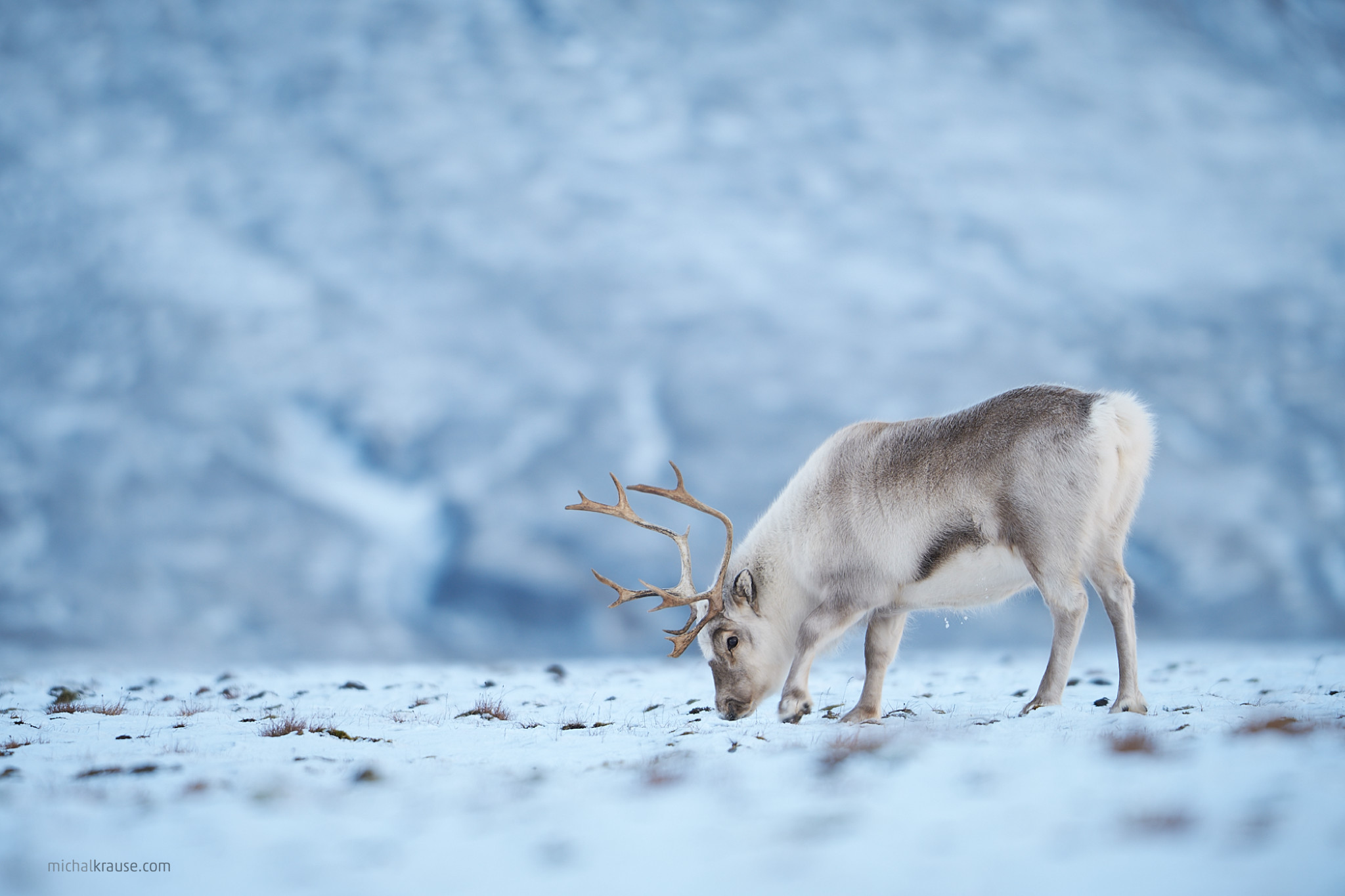 What could be improved?
There is always something to improve and the expectations of users are high. Many users hoped for body stabilization (IBIS) – but it was advised by Fujifilm representatives earlier, that the X-T3 won't be equipped with IBIS due to the need to make its mechanism smaller. If you need an IBIS, you have to choose a bigger X-H1.
I would like to have some other smaller things improved too. In random order:
I would like to have options to activate the optical stabilization when the shutter button is half-pressed
especially for macro work, I would benefit from a screen with a possibility to tilt and rotate in a bigger range
I would like to have the possibility to lock exposure compensation wheel at C position (it is used when you prefer to set compensation by front wheel)
sometimes I miss two separate bracketing presets settable by mode wheel like on X-T20 – it would be nice to have one preset for focus stacking and one for exposure bracketing
Final thoughts
At first glance, X-T3 is just an evolution, but when you take it in your hand, you definitely feel the difference. Automatic focusing is faster again (by the way, older lenses such as XF23mmF1.4 benefits from new autofocus too), AF points covers whole image, the viewfinder is smoother and faster, even without the battery grip. If you are interested in video, the improvements are crucial – X-T3 is arguably one of the best video cameras on market. And the price? There is also a positive surprise: the X-T3 is coming to market at a lower price than X-T2 two years ago – if you want one, you can get it for $1,499 (body only).