I have reserved few days in May for a short trip to nature. As I purposed after my recent expeditions to tropical forests, this time it was a solo backpacking to the beautiful Norway nearby Forollhogna National Park.
Plans are one thing, but reality may be quite different. My plans started to change with weather forecast. Surprisingly, the issue was not caused by low temperature (which I was prepared for), but on the contrary, by warm weather. The rapid snow melting in previous days led authorities to declare the first degree of risk of floods and landslides. It didn't influenced my planned route, but (as I realized on the spot) it limited my mobility in vastly soaked terrain. Tent, sleeping bag and pad, food and other accessories weighs something and if you add equipment for wildlife photography (even lightweight in my case), it was clear, that I won't be able to move as fast and as far as I intended.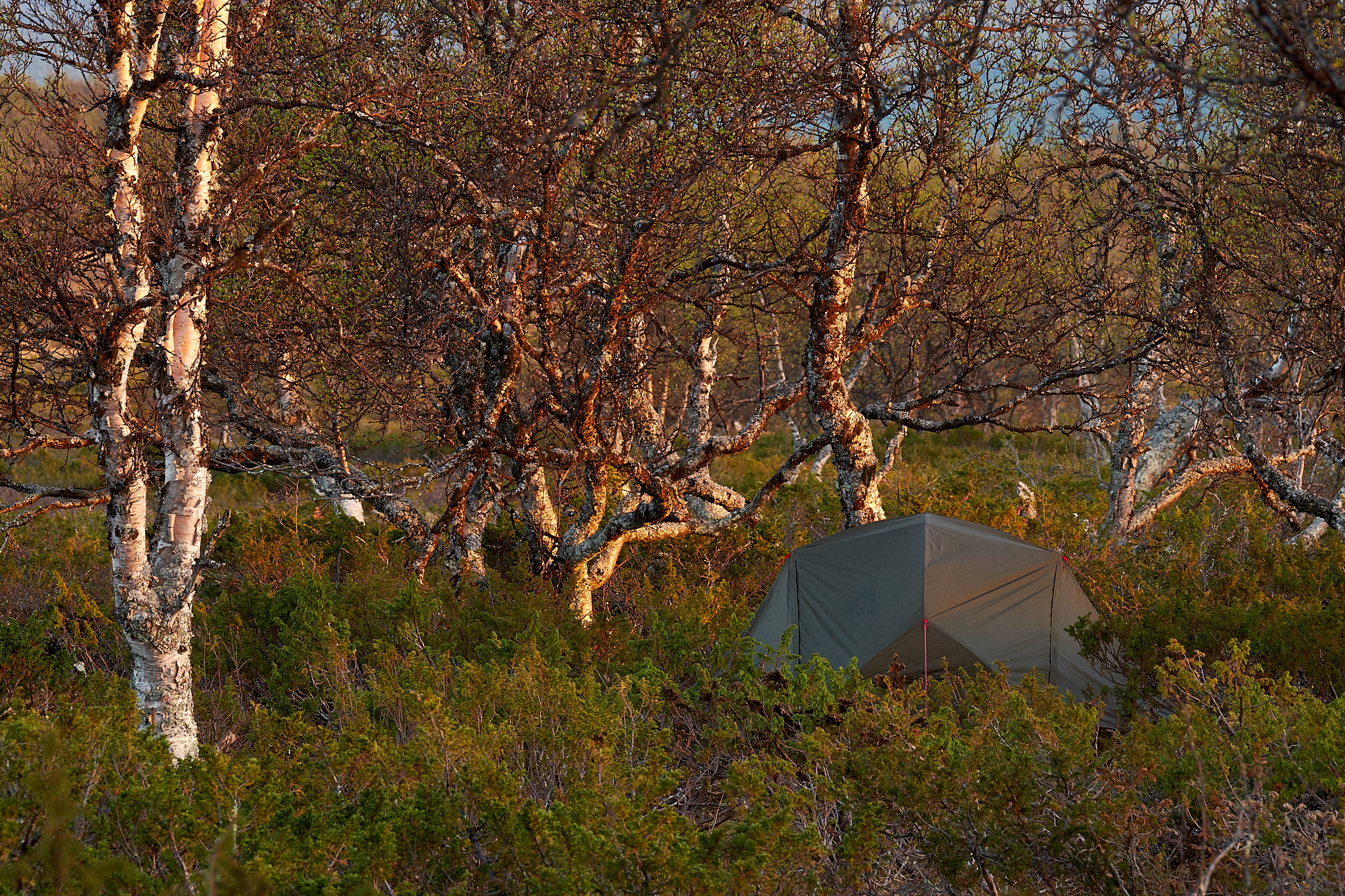 I decided to stay in one place in hills most of the time. In altitude around 900 m above sea level, most of birch woods disappear and vegetation consists of lichens, mosses and low dense shrubs. Beautiful meadows covered by dry grass looks like a great place to lay for a while and just look at the sky – which would be a big mistake, because there were about 15 cm of water and mud under the grass :)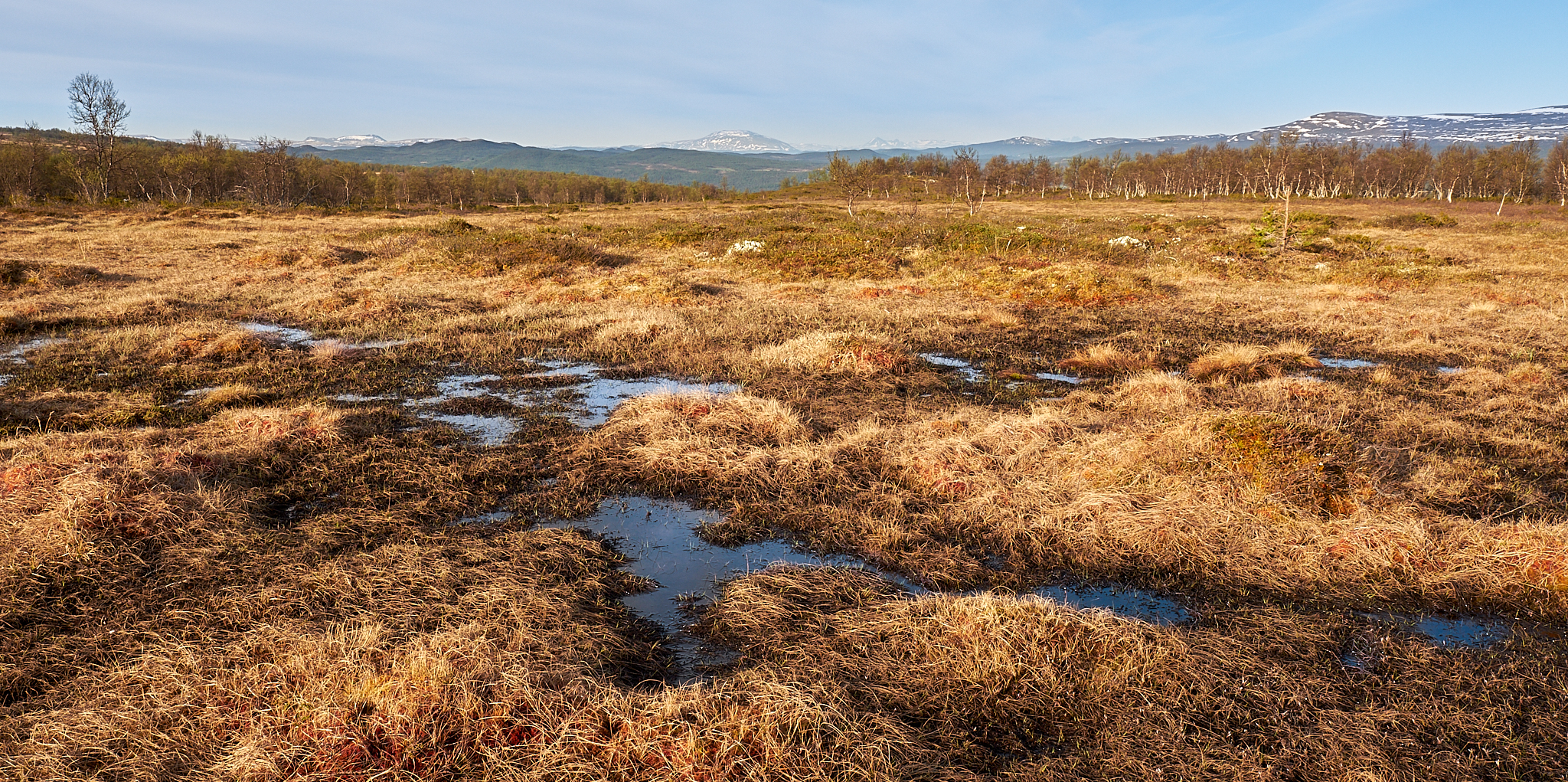 I planned this trip as field research combined with much needed relaxation so my photographic expectations were not so high, but I hoped for some encounters with local species. Forollhogna and surroundings is a home for reindeers, elks, polar foxes, hares, ptarmigans, waders and ducks, owls, birds of prey and many passerines. Of course, seeing an animal doesn't mean taking a good photo and even if I met many animals, I have only few photos. Especially elks are masters of hide and seek game. The very first evening I saw three of them and it was our last encounter, even if I found fresh marks of their presence every day. How such big diurnal animal can pass thru meadows and small woods unobserved is one of big mysteries :)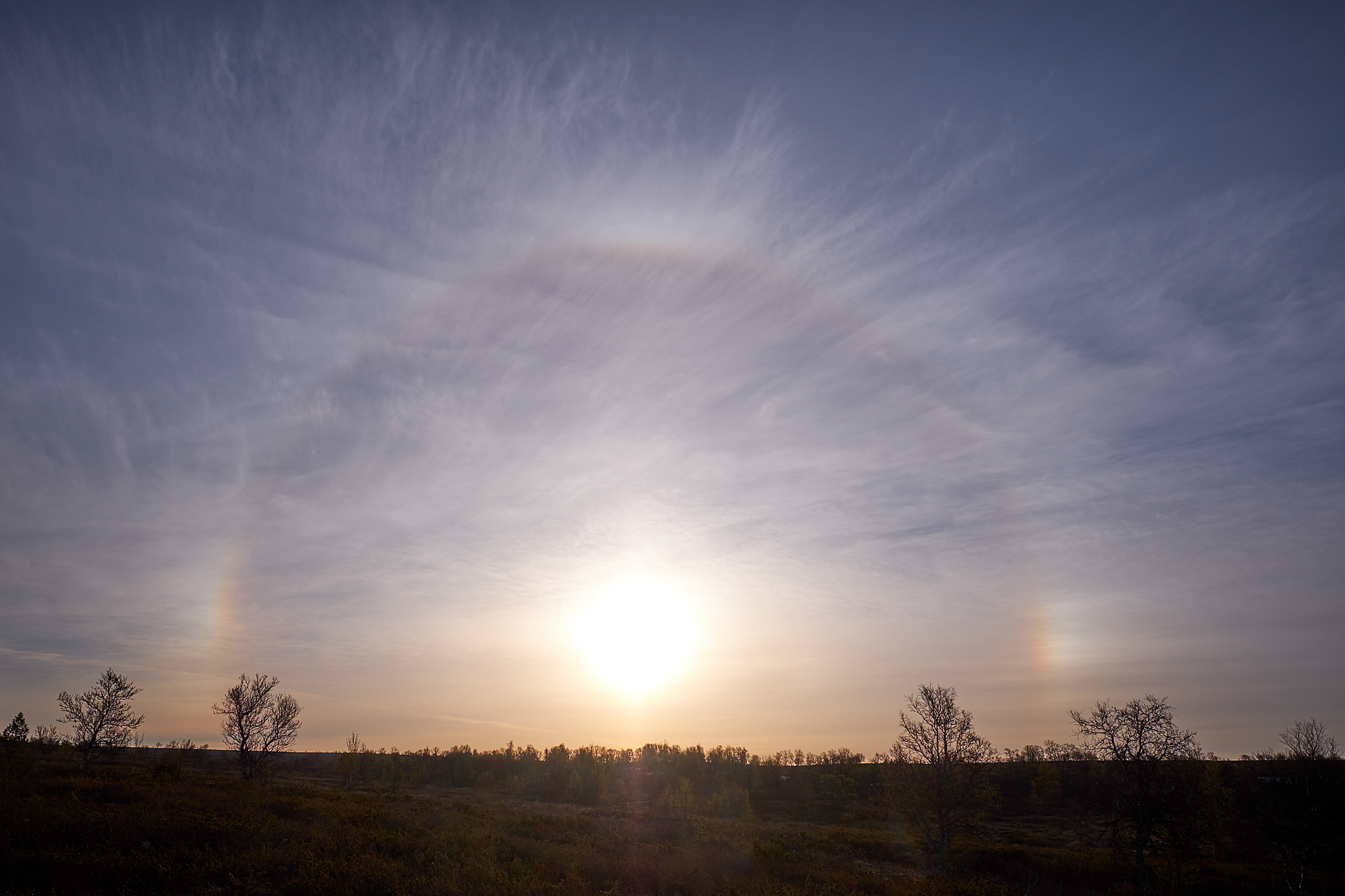 Not only elks had sense of humor. The same evening I spotted something big and white looking like volleyball ball on low branch of a tree. As volleyball balls do not live there :), I guessed that it was the willow ptarmigan and I started to move closer. I managed to get quite close before the bird decided to leave. Since I was not able to move quietly wearing rubber boots in a dense vegetation, I came to a conclusion, that these ptarmigans are human tolerant like their relatives rock ptarmigans I photographed on Svalbard. I could not be more mistaken – I was not able to get closer than 100 meters to one for the rest of my stay.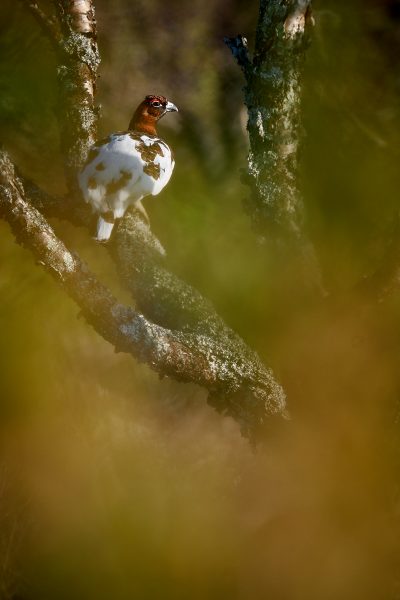 I was very pleased with these short encounters, as well as with unexpected overflight of snow owl which I happened to observe with binoculars in all its beauty (and I am happy I didn't try to capture it with camera because it would be neither a good shot nor a great experience), two observations of the Bluethroat – one of Europe's most appealing birds, or for a couple of buzzards, who followed me along the path to make sure that I was walking away from their nest. Although I didn't make many good photos this time, I really enjoyed it and I will undoubtedly return to the Forollhogna region.