During April, I travelled to Italy to test two new pieces of gear – the X-T30 and the Fujinon XF16mmF2. I summarize my experience of using Fujifilm X-T30 body in this article.
Disclaimer: I am the X-Photographer, the brand ambassador of the Fujifilm X System. I use this gear for several years and I really love it so you may consider me unobjective. I am not paid by Fujifilm, I mostly test the equipment I need for my work, and I always try to present my experience honestly. If you do not believe me, which is your undisputed right, you could just look at some pictures :)
Although the X-T2 is my main workhorse (and I suppose that X-T3 will be the new one), I am also a big fan of X-T20, which is my second body for around two years, and you can read my review of it here (Czech only, sorry).
The X-T30 is a direct successor to the X-T20, and it is again built on the internals of its professional companion X-T3 (my older preview of preproduction sample is here), but a few changes worth mentioning have happened. 
Camera design
The camera is very similar to X-T20. Perhaps the most obvious difference is the shape of thumb rest on the back side – it is wider on X-T30 because of Q button built into it (I will talk about it later), but a bit lower. Everything else remains virtually the same. The body is noticeably smaller than X-T3 and comfort of holding it is subjective. I purposely used the body both bare and with an additional small grip, which I have on the X-T20 – partly because of better grip, but mainly because it has the tripod screw placed in the lens axis, and it makes battery and SD card accessible with the tripod plate mounted. This grip is practical for reasons described, and I highly recommend it when you plan to use big lenses like the XF100-400mm, but with smaller lenses that would be used more often probably on this body, I could easily live without it (even if I have quite long fingers).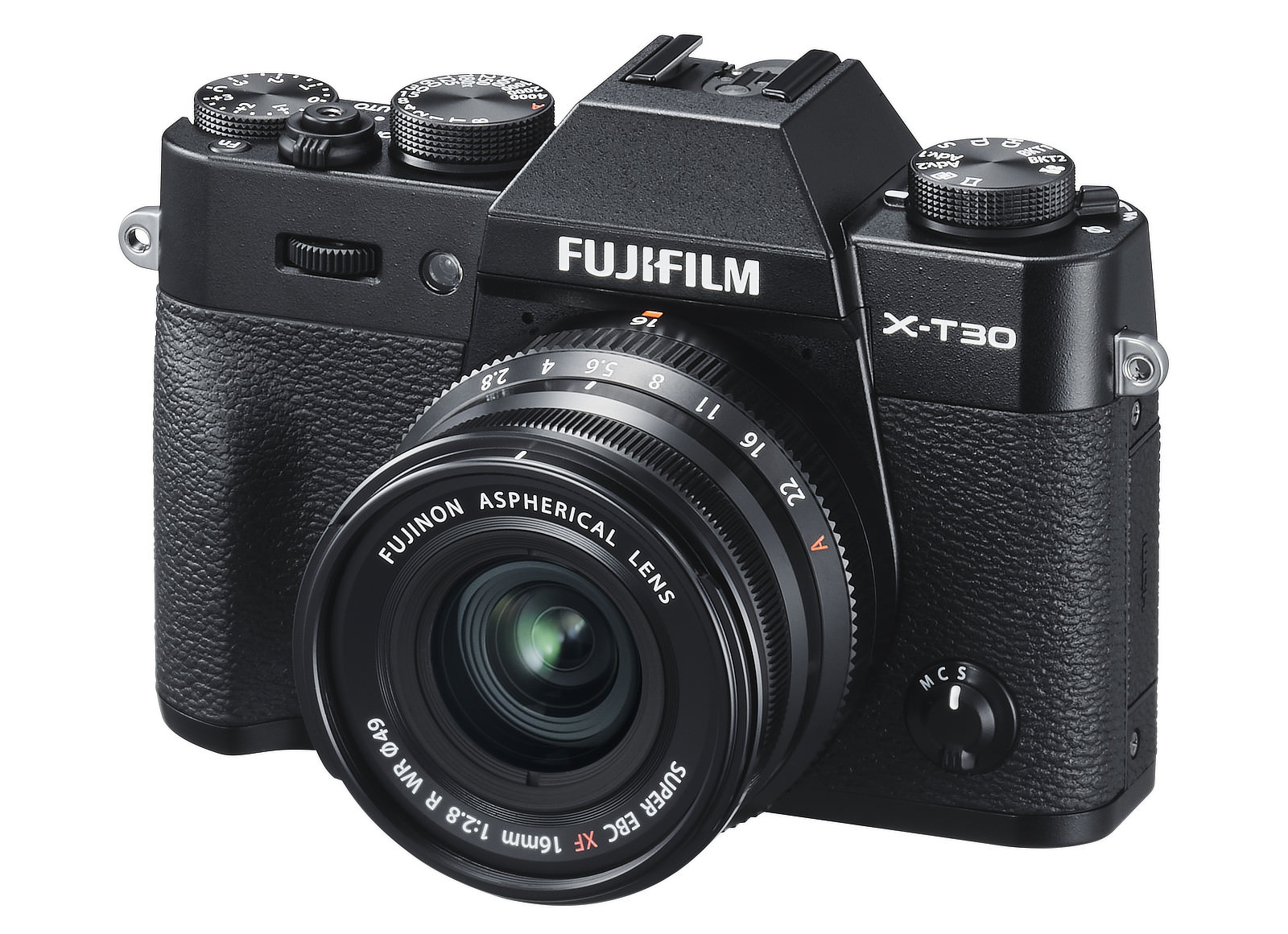 Another remaining difference from the higher-level bodies is the missing ability to tilt the display to the side – only up and down tilting is available. X-T30 is also not sealed against the dust and moisture (but I have to say that my X-T20 which is not sealed too worked in difficult conditions without problems).
I will repeat myself, but I like the size of the X-T30, and it is an appealing body for traveling or carrying it with you in an everyday backpack. I really wish to have some pancake lenses, but a compact Fujinons like 23mm, 35mm, and 50mm f/2 lenses or the new 16mm f/2.8 are the still great choices. If you worry about handling such a small body, I suggest you borrow it and try for a while. It may take some time, especially if you are a DSLR shooter, but from my experience, most people get comfortable with it quickly. On the other hand, bigger X-T3 with more prominent grip is undoubtedly a bit better in this aspect.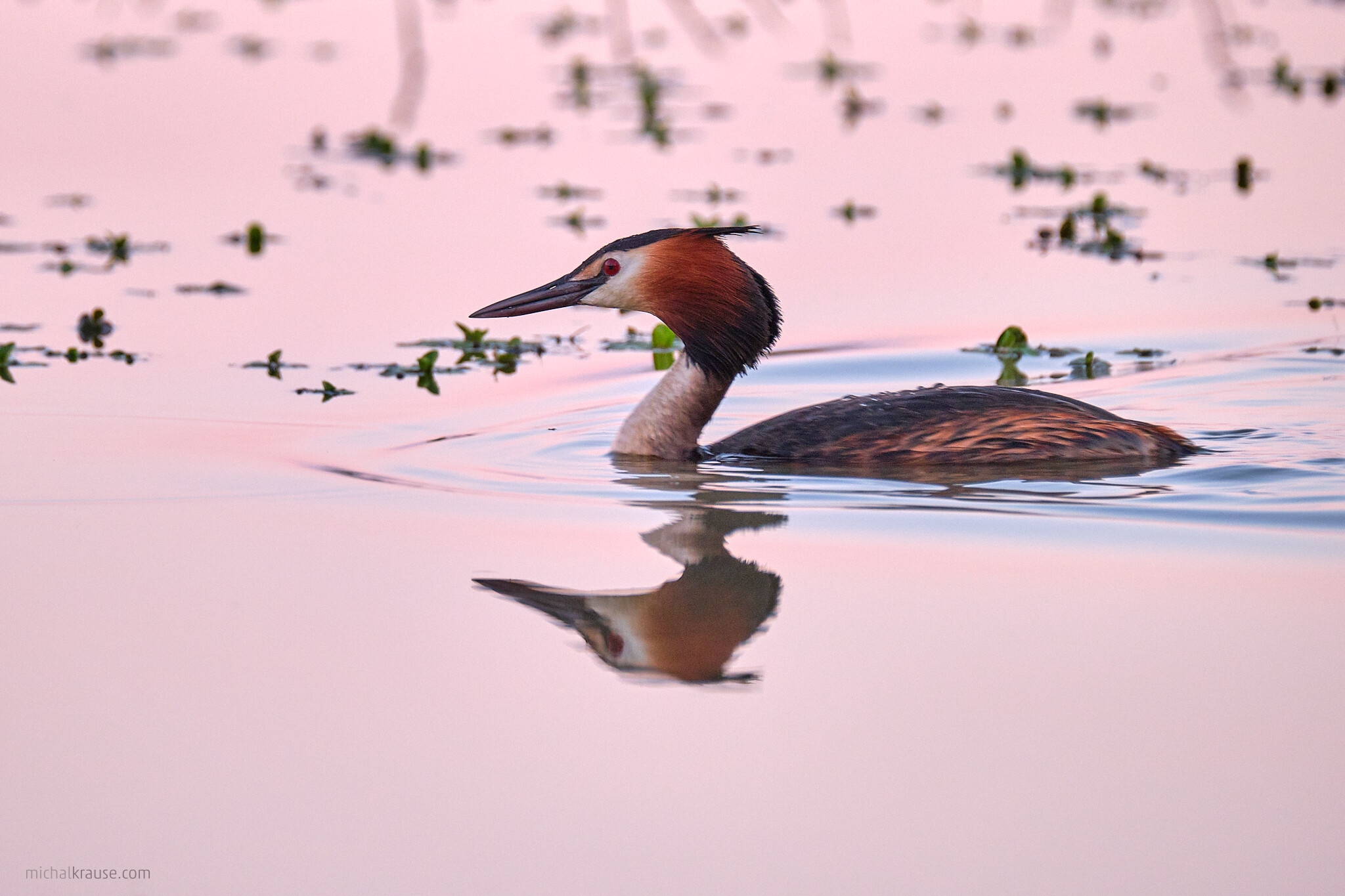 Controls
Controls make the major difference between X-T30 and X-T3. The X-T30 has a joystick you won't find on the X-T20, but you pay for it by the absence of a d-pad. What does this design choice mean in practice? In my opinion, the joystick along with the touchscreen on the X-T30 is a more practical combination than the d-pad with the touchscreen on the X-T20.
Of course, it depends on your habits and needs. I believe, that joystick is a much more effective tool for choosing AF point and if this is important for you, you will probably agree with me. On the other way, the absence of d-pad means the lost of four configurable buttons, so if you prefer more adjustable controls, you may like X-T20 or X-T3 better than X-T30.
Touch gestures replace the d-pad only partially because they cannot be used when you are looking into the viewfinder (in which case the touchscreen can select the focus point, but in my opinion, this feature is obsolete because of joystick). So if you are now using some functions of the d-pad without moving the camera out of the eye, you will probably need to change your habits – pick a different button or use Q menu for example.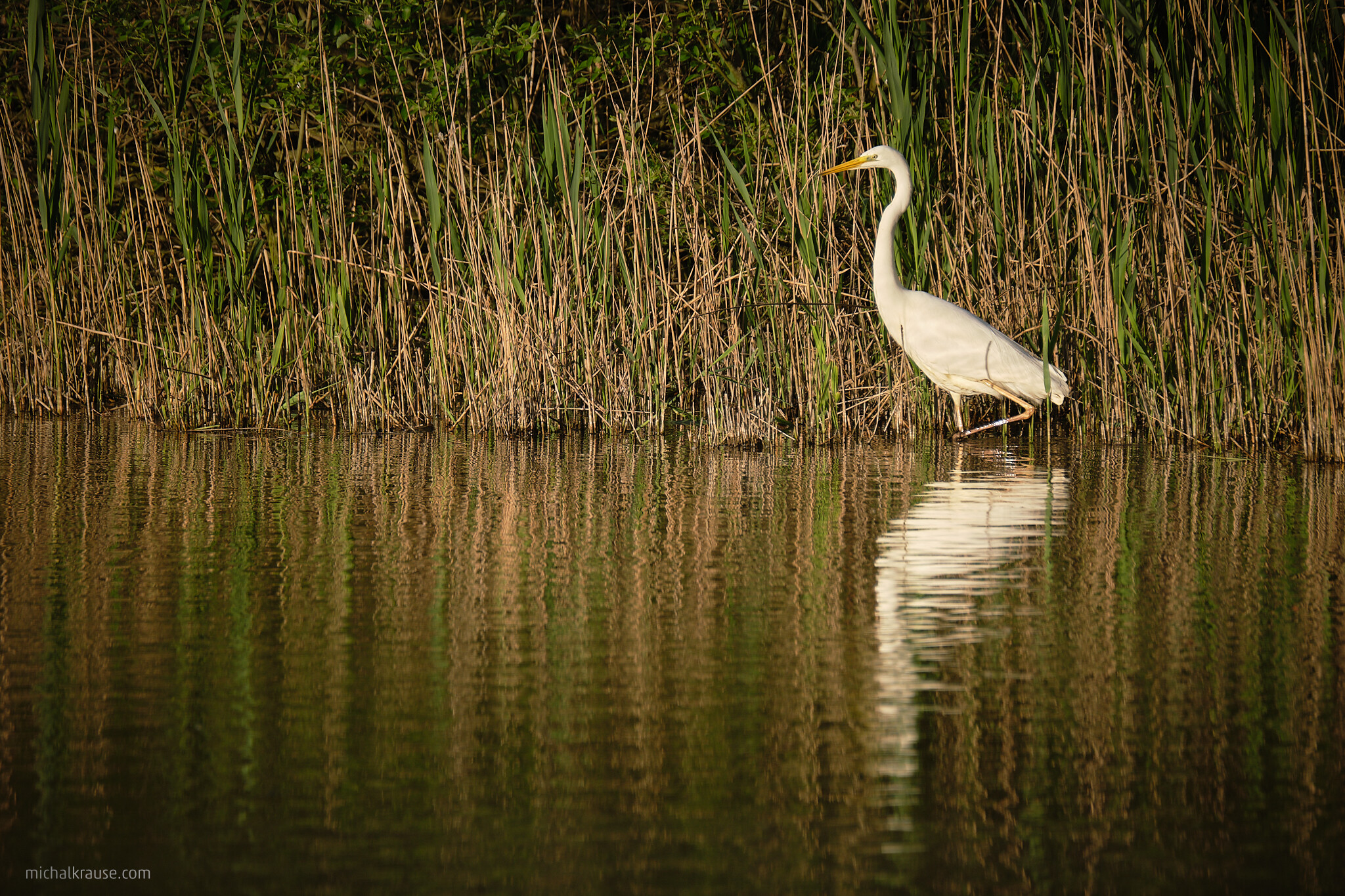 For me, there are two functions that I need to have accessible by the thumb of my right hand – the choice of Auto ISO Mode and photo review. I change ISO auto mode often with the camera close to my eye, and I can use the rear wheel for it. For photo review, I mostly prefer LCD and in such a situation the touch gesture is comfortable, but after all I found out that sometimes I need to look at the photo in the viewfinder – for example, when I was lying in a marsh, and I didn't want to soak camera or lens in dirty water. So for such situations, I used the AEL button, which is easily reachable with my thumb, and I don't need it for other purposes. X-T3 can be configured similarly, so I can unify the controls of both bodies, but I had to change my habits from bodies with the d-pad. The cooperation of X-T30 and X-T2 (which have no touchscreen and differ in some other details too) would be less unified.
I am not a big fan of the decision to remove the d-pad, but I don't miss it as much as I expected and I consider the addition of joystick to be more beneficial. By the way, I can say that despite the initial skepticism, I love the touchscreen – especially reviewing zoomed photo is incomparably faster and more comfortable because of the dynamics of touch gestures we know from phones and tablets.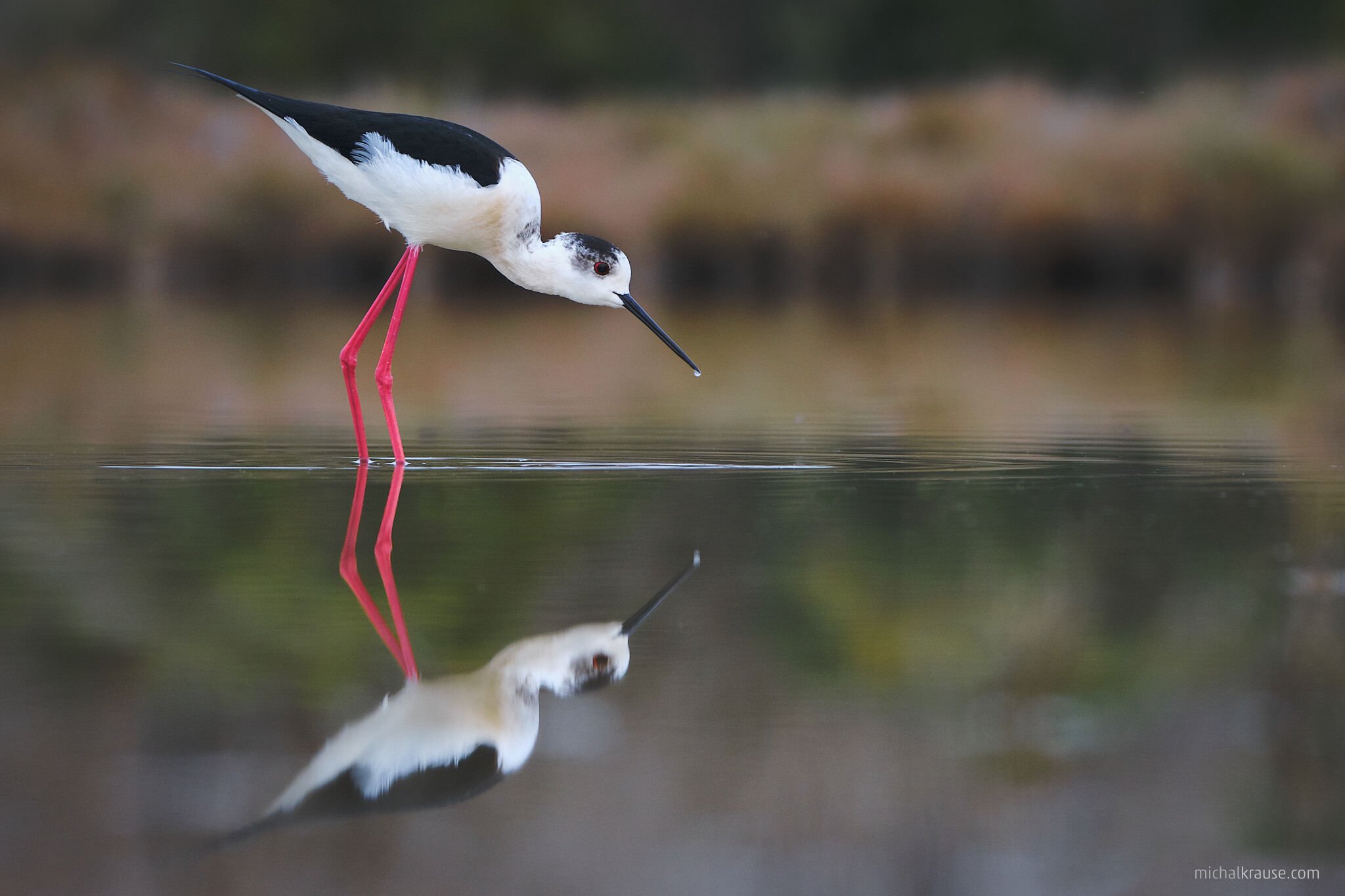 I consider described changes to be neutral or positive (joystick) for my shooting, but the new position of the Q button on the thumb rest is a different story – in my opinion, it was not a fortunate step and it is the only flaw of X-T30. The thumb rest is not big enough to prevent accidental button presses. During my trip, Fujifilm released a firmware that delays the response of the button which should reduce the number of unwanted interactions, but frankly, it didn't help much. The problem will be eliminated by June firmware, which will make the Q button fully configurable, so it will be possible to turn it off – but it is far from ideal solution. The Q menu function will be assignable to other buttons, so we don't have to lose it, but there are few possibilities with the absence of d-pad. Maybe the thumbrest for the flash shoe like the one from Lensmate may be the cure. In my experience, the problem is less prominent when you use smaller lenses – the size and weight of the XF100-400mm certainly have an impact on how I hold the camera and therefore, on moving my thumb over the rest.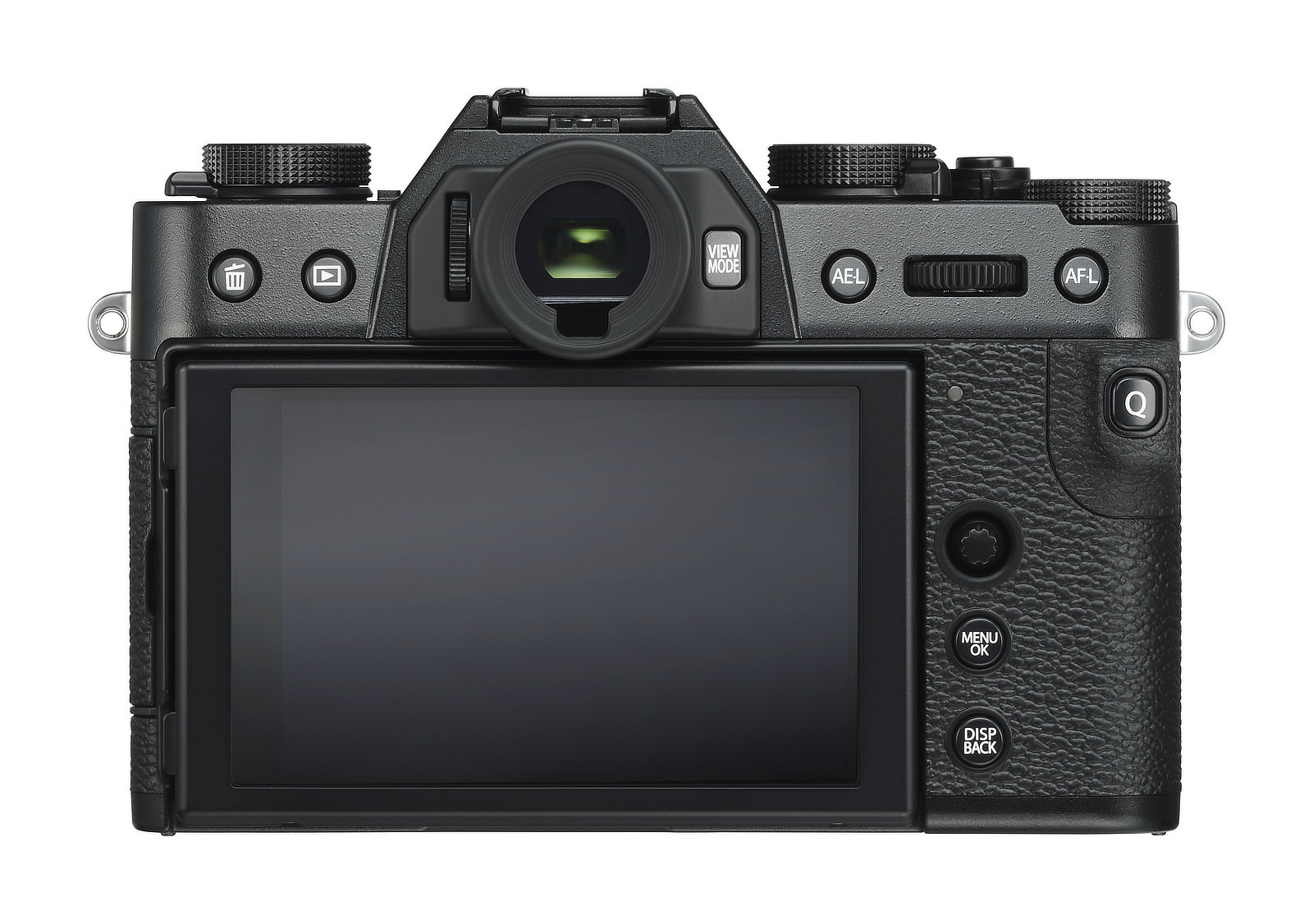 Other controls are the same as on the X-T20, and I have no objections to them (OK, I miss upper wheel controls locking from X-T2/X-T3 a bit). On the contrary, I like the rear wheel of X-T30 more than the one on the X-T3 – it rotates more smoothly which I found more convenient.
Speed
Since sensor and processor are the same as in the X-T3, the speed is almost identical. The fun fact is that, for some time, the X-T30 was the Fujifilm's fastest AF body, as there were several improvements to the algorithms that X-T3 received later in the 3.0 firmware.
The focusing is faster and more sensitive than the previous generation. Benefits of the improved AF show in low-light situations, during tracking moving subjects and also noticeably in the face and eye detection which I already like to use when taking pictures of people at X-T2/20, but with the X-T3/30 it clearly better.
I tested AF during my trip on birds in flight, and even though I can't express the improvement by some percentage, the reliability of the tracking is higher than with X-T2/20 (but I have to say that practicing and experience are equally important for this kind of photography).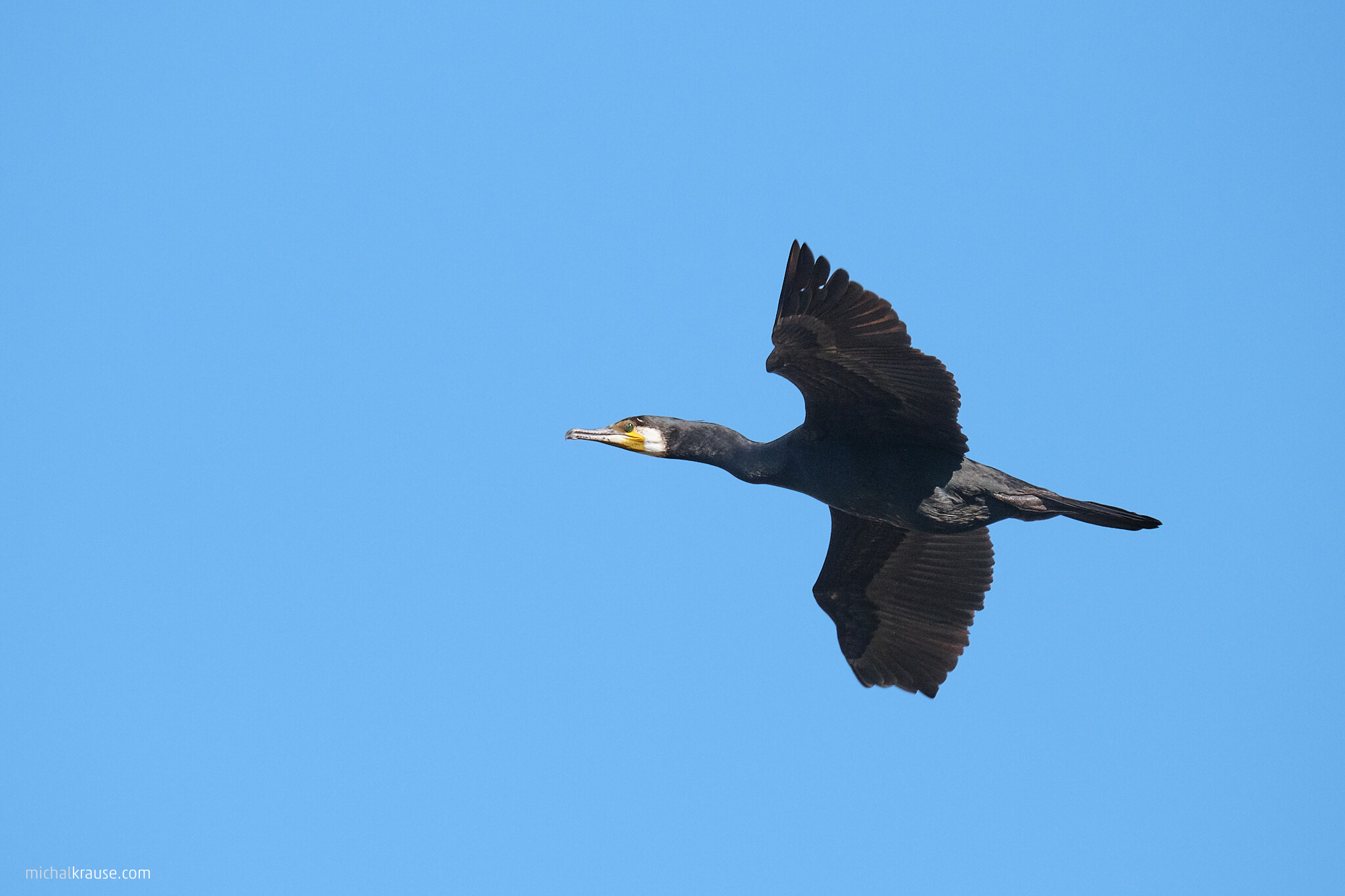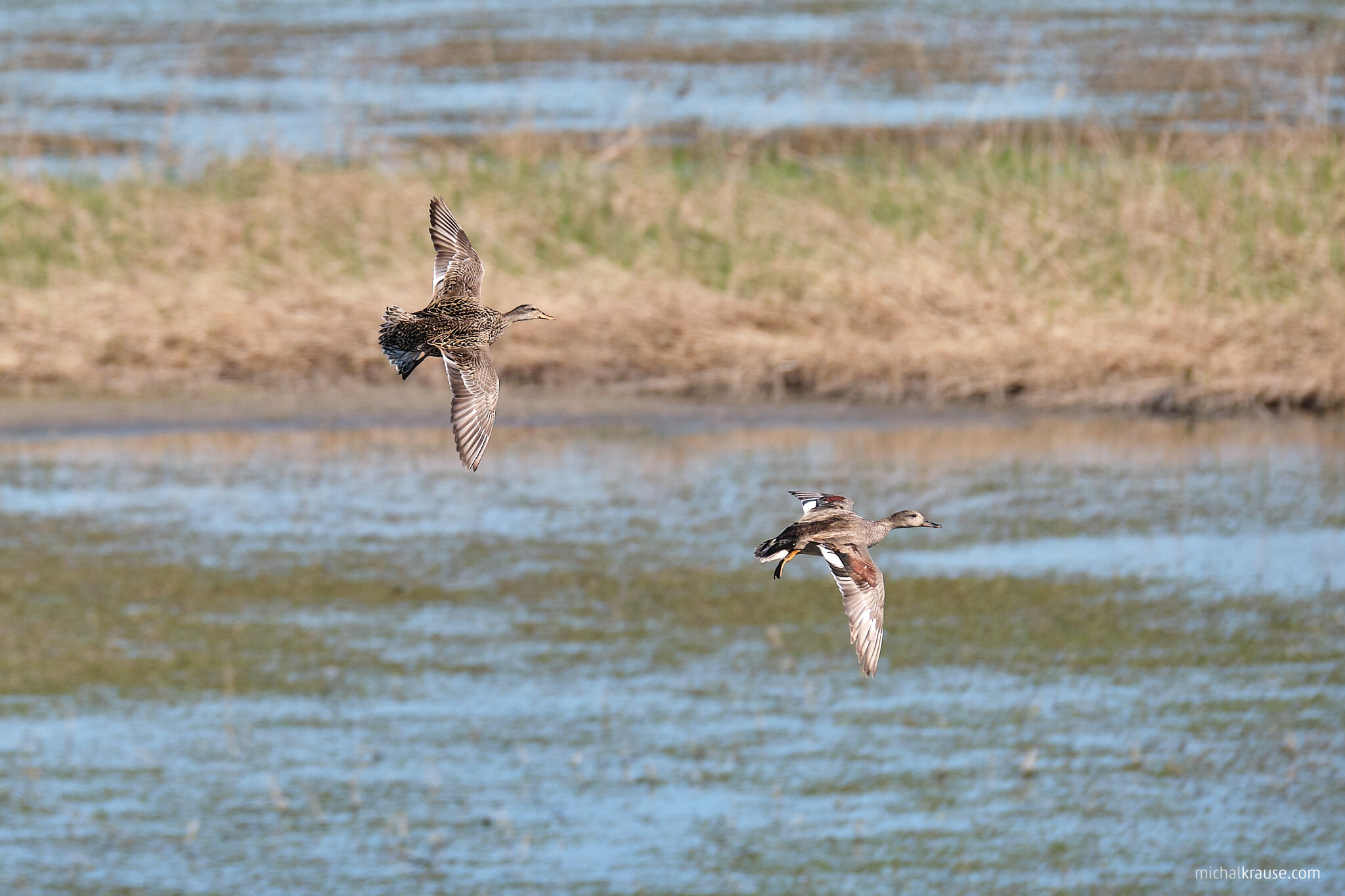 Sequential shooting speed is the same as with X-T3: 8 frames per second with the mechanical shutter, but with the electronic shutter enabled, you can go up to 20 or even 30 frames per second (with the additional 1.25× crop factor). These frame rates are great for the pre-capture feature – it starts shooting into the buffer yet when you press the shutter-release button halfway down and then keeps last 20 images when you press it fully. This is an excellent way for capturing moments that cannot be predicted enough precisely, for example, in wildlife it can be a bird returning to the nest, egret hunting in shallow water and similar situations. So far, we have used sequential shooting for such events, but it fills the card with unnecessary photos.
As with the X-T3, faster read times of the sensor prevent some unwanted artifacts when shooting with the electronic shutter and minimize the viewfinder blackout during sequential shooting.
The performance of memory cards is a bit worse compared to X-T3 – the SD card slot is still UHS-I only, so it does not fully utilize the fastest UHS-II cards.
Video
As with the previous generation, the X-T30 is a bit less capable in a video compared to X-T3, but it seems to me that there are fewer differences, and they don't prevent it from being used for high-quality production. It lacks 4K60p mode, probably because of the heat issues in such a small body, but otherwise it offers advanced features like DCI mode with slightly higher horizontal resolution than the standard UHD format (17:9), the ability to record in the F-log profile suitable for further post-production and color grading, recording without line-skipping (used for 4K in X-T20), data rate up to 200 Mbps or up to 5× slow-motion FullHD video (120 frames per second). In addition, it has 10-bit 4:2:2 output via HDMI.
I love the separate settings of all the image parameters for video and photo, which I miss on my X-T2 a lot. For example, you can set a fixed white balance for video and automatic for photos. Among other features, I would mention the adjustable zebra, the inter-frame noise reduction or ability to connect headphones via an adapter to USB-C port, which replaced the USB 2 from the X-T20.
Image quality
X-T30 delivers the same image quality as X-T3. For me personally, the output is basically comparable to X-T2 – according to laboratory tests, the sensor from X-T3/30 is somewhat better in shadow restoration and a little worse in terms of noise at the highest ISO. I have processed my photos the same way I use for X-T2/20, and I found none important differences.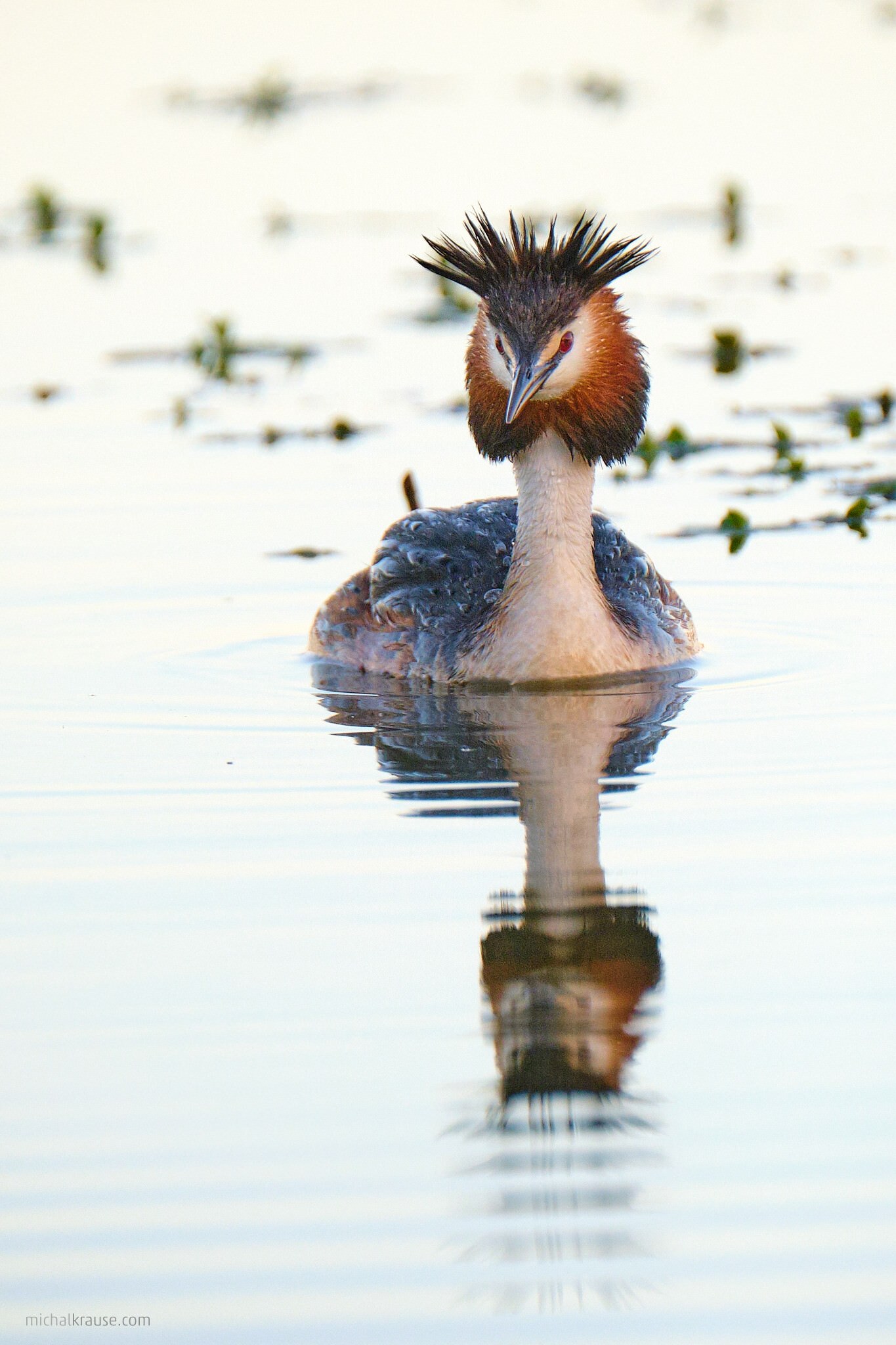 Conclusion
I cannot tell if the X-T30 is the right camera for you because it depends on your subjective needs. However, as a long term X-T20 user I can say, that X-T30 is an excellent camera, whose only objective flaw is the unfortunate placement of the Q button, in my opinion.
My recommendations for some possible scenarios are the following:
X-T30 as a second body to the X-T3 is a very solid choice for me. You will get the same photo quality from both. If you could adapt to the cheaper camera's abilities, you can set controls on both bodies similarly (it would work a bit worse with X-T2 because of its absence of touchscreen)
if you are unsure whether to choose X-T30 or X-T3, the X-T30 will offer you maybe 90% of features of the X-T3 at 60% price point. Besides price and size, the decisive factors for the X-T3 may be its advanced video capabilities (4K60p, HLG format, H.265 codec, bit rate up to 400 Mbps), more configurable controls (d-pad, front Fn button), dust and moisture sealing, support of two SD cards (and faster UHS-II standard) or possibility to add vertical battery grip. X-T3 is easier to handle when shooting with bigger lenses too.
If you are considering an upgrade from X-T20, do not expect a similar image quality shift that occurred between the X-T10 and X-T20, but almost everything else is better on X-T30 – you get faster focusing, full coverage of the frame with phase focus points, significantly improved video and a new (pre-capture, focus bracketing) or improved (exposure bracketing) features. If you still have the X-T10, the difference will be even bigger. The addition of a joystick is a big benefit, the absence of a d-pad could be a minus – it depends on your needs.
as the main body, the X-T30 is a perfect camera for both beginner photographers (or filmmakers) and those looking for big power in a small package – for example, to lightweight travel or take the camera with you every day.

And what will be my decision? After two weeks of using it, I love the X-T30 pretty much. I like the smaller size compared to the X-T2/3, and I use even my trusty X-T20 maybe more often than X-T2 when I am at home. The main limitation for my needs is the absence of tilting the display to the side because during my trips for photographing wildlife, I often use the second body to shoot macro and detail. Because of this single feature, I slightly tend to choose the combination of X-T2 and X-T3 in the near future, but never say never – I have not yet made the final decision :)