New Year is a time of resolutions and plans, but last days of old year are reserved for looking back. And because it happened a lot in 2017, here is my recapitulation of the most important events in the form of thanks to people without whom they would not happen or it would not be such fun.
Fujifilm and me
More than two years ago I started to use Fujifilm gear. I just wanted small camera for everyday use, but I felt in love with this system immediately. I did not take long and I sent question via generic contact email from Fujifilm Czech website, if it would be possible to test new (yet unreleased) lens XF100-400mm, which triggered the chain of events leading to the fact, that I became the ambassador of the Fujifilm X system in early 2017.
It is great honor for me, that such big brand recognize my work, but I especially appreciate the fact that thanks to this cooperation I meet a number of great people both in the company itself and among the other photographers who cooperate with it and who are a great inspiration to me – at random Vojta Hurych, Jirka Štarha, Jakub Cejpek, Laura Kovanská, David Gaberle and many more.
The end of the year also brought another excellent opportunity to meet with inspiring people, because Fujifilm organized an exhibition X-PHOTOGRAPHERS, which presents the work of 9 Czech and 18 world ambassadors. 15 of foreign photographers arrived in Prague to present their work in person and to organize the lectures and workshops. December for me meant a series of wonderful encounters with great photographers like Peter Delaney (three times awarded in Wildlife Photographer of the Year contest – the last time in this year), Damien Lovegrove, Kara Mercer, João Carlos, Saulius Damulevičius, Samuel Zeller, Omar Z Robles and many more.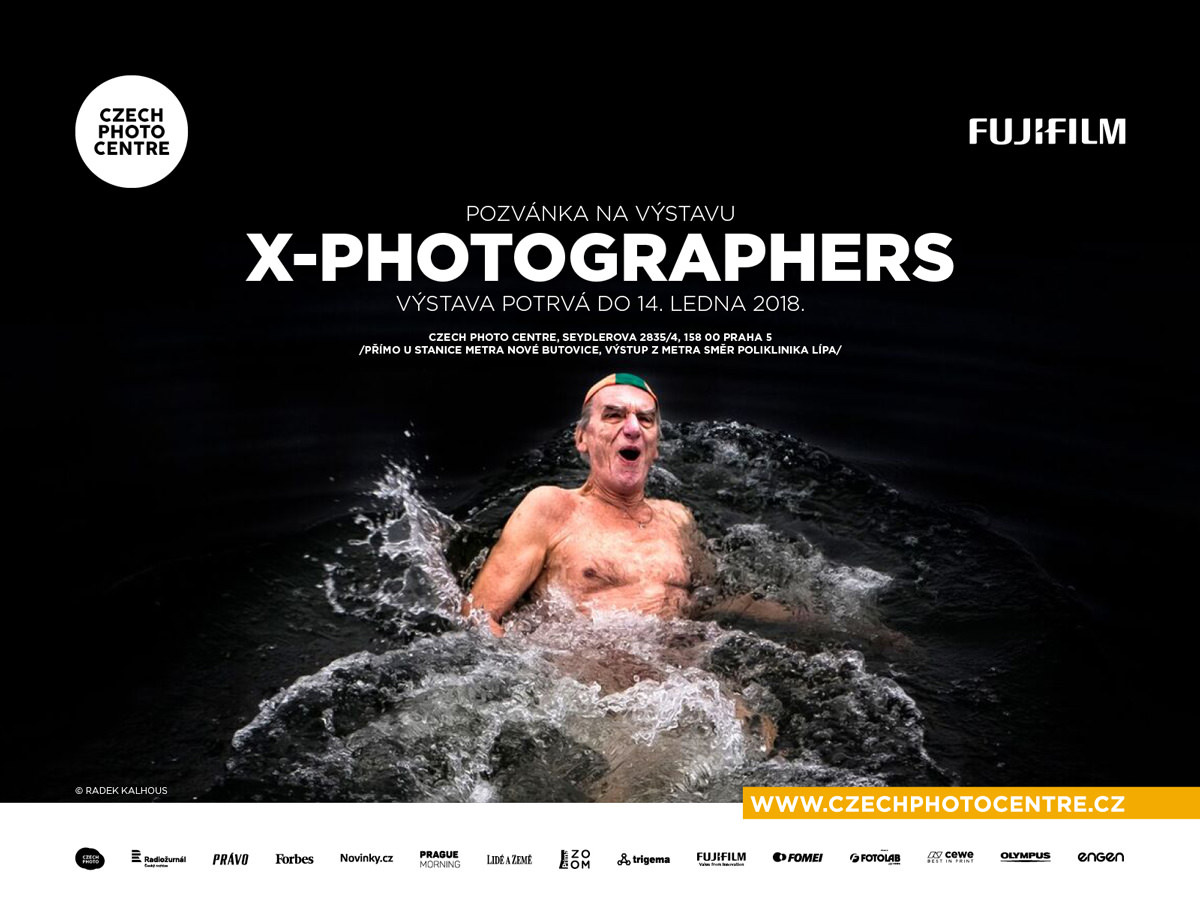 Official collaboration with Fujifilm is great for boosting self-confidence (I do not deny it :), but the chance to meet these people is more for me personally. Thanks for being part of it go to two ladies: Romana Jokelová, who did not trash my e-mail two year ago and started our cooperation, and Aneta Změlíková, who took over X-Photographers later and completed my way amongst them. Thank you both!
Czech Nature Photo Contest
Even the second significant event in my photographic life has its roots back in 2016, when I found, that Veronika Souralová had the same idea as me – to create new nature photography contest for Czech and Slovak photographers. We have joined forces and founded Czech Nature Photo as sister of prestigious and well established Czech Press Photo contest. The opening year of the competition was received really well by photographers and more than 3,000 photos were registered, many of them of top quality. Best works were exhibited in Prague's zoo and in Czech Photo Centre gallery and we published printed catalogue and calendar.
And what is coming next? We will start new year of Czech Nature Photo in January – we have great plans. Besides organization, I will again chair a jury, which will also host a foreign photographer.
Thanks certainly go to Veronica Souralová because without her experience and endless patience when dealing with partners the competition would probably never arise. Great appreciation also go to stunning ladies from Czech Photo Centre – Hanka Smitková, Radka Humlová and Simona Boarová – for their great contribution to the success of the event.
Exhibitions
The opening year of Czech Nature Photo contest was announced at the exhibition of the same name, which was another important moment for me in 2017. In fact, it was not a moment, but the intense quarter that I spent with the exhibition – I participated in it not only as an author, but above all as a curator. The exhibition presented the work of nature photographers Petr Bambousek, Dan Materna, Ondřej Prosický, Rostislav Stach, Václav Šilha and me in the form of visit to the all continents including Antarctica. Thanks, of course, go to photographers for co-operation in preparation, which was not easy due the lack of time and because wildlife photographers are quite often on the go. Besides, I have to repeat the names that have already been mentioned – thanks to Veronika for such opportunity and Hanka, Radka and Simona for the great cooperation. I can not omit Mr. Riegel from the Foto Riegl laboratory, where we made the prints – thank you for what I learned about the print techniques, and for your never-ending pursuit of the highest possible quality that can be achieved.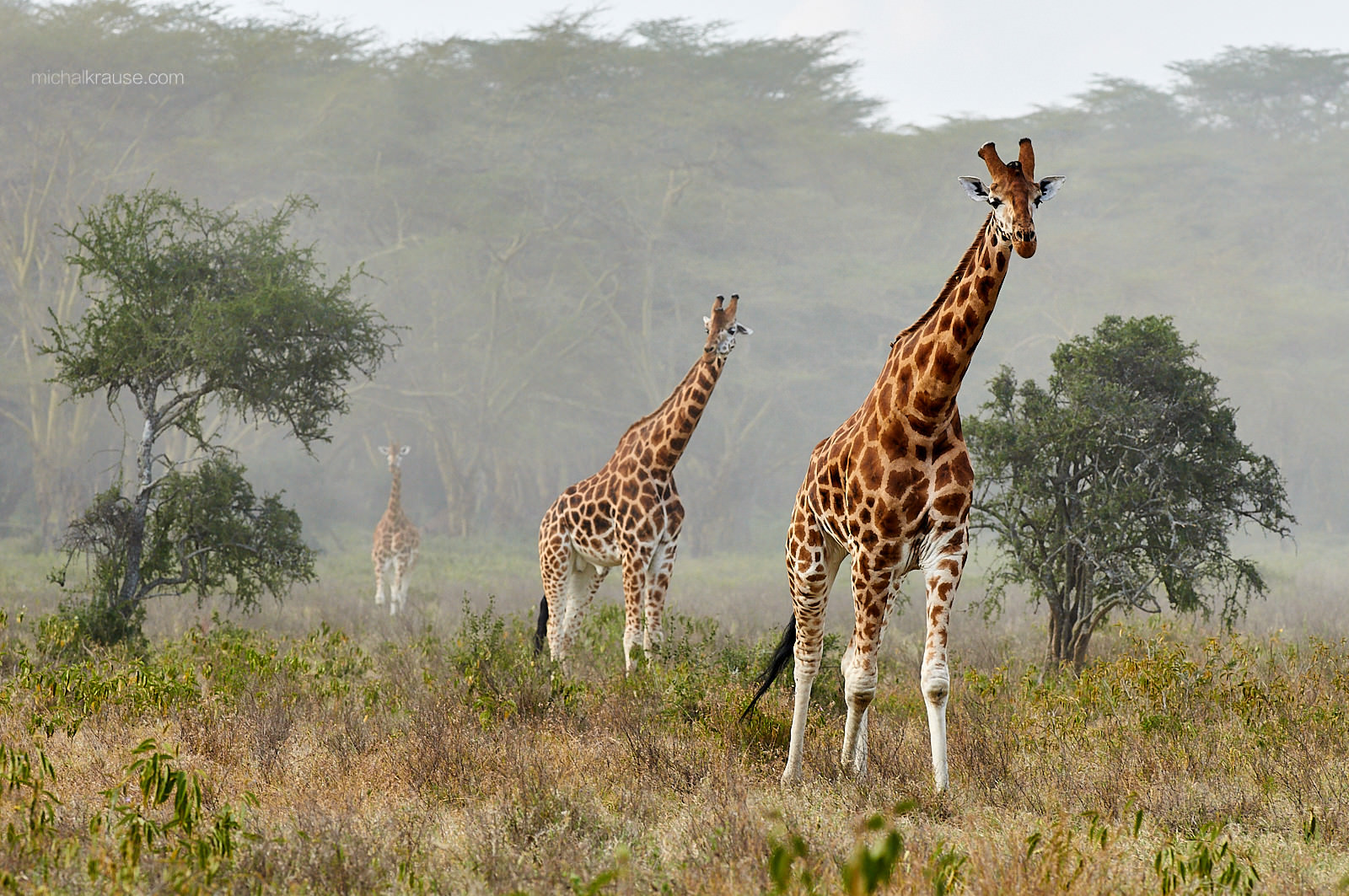 My photos were presented on Gallery WWG.CZ exhibits… exhibition at FotoŠkoda Centre too. Many thanks for invitation to attend and for ensuring the whole event go to Jiří Heller. Because I was just shooting on the other side of the globe at the time of preparing and holding exhibition, it was great that I had no worries about realization.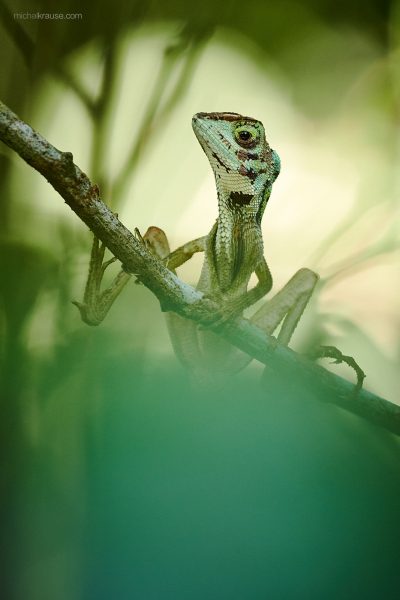 Although I did not succeded in this year competition, you can find my photo at the Czech Press Photo exhibition at the Prague's Old Town Hall – and it is not only in the Nature section of exhibit, but also in the accompanying materials of the year, including the two-meter rollup at the entrance. You can still visit the exhibition until January 30th, 2018.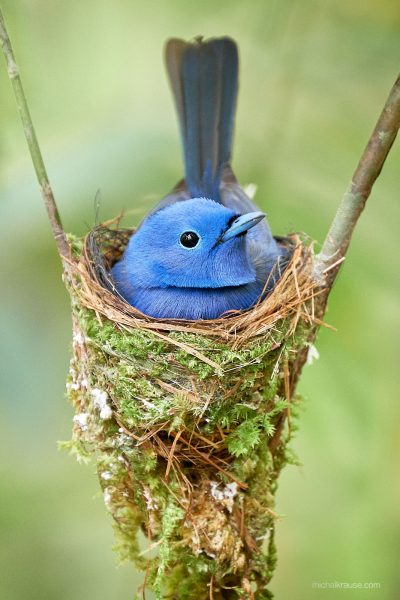 Finally, the X-PHOTOGRAPHERS exhibition was already mentioned here. Preparing for it was adventurous because it also took place when I was abroad, so I had to use remote access to my home computer from a tablet via somewhat limited Wi-Fi network somewhere on the edge of the rainforest. Since the exhibition started just few days after my return, it was pure surprise for me, how prints did end up. Luckily, the result has exceeded my expectations, and I have to thank to Mr. Riegl from Foto Riegl again. Many thanks go to the Czech Fujifilm team, namely Aneta Změlíková, Vláďa Makudera, Tomáš Moudrý, Ondřej Duffek, Petr Klempa and others. This exhibition is still on public display in the Czech Photo Center in Prague until January 14th, 2018.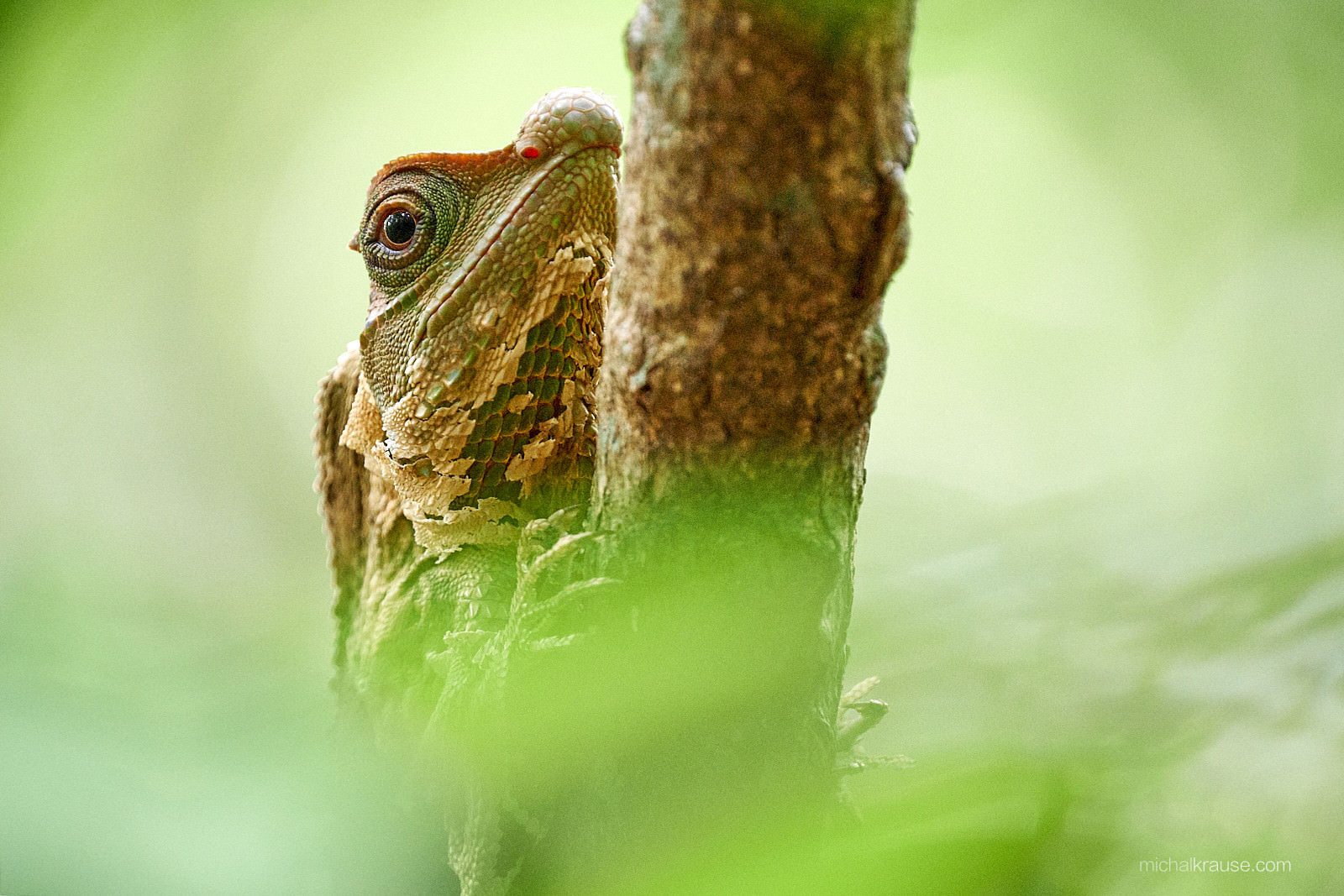 Photo expeditions
Last but not least, few words about my photographic expeditions. This year I have made one short and three longer trips for wildlife photography. When looking back, I find it a small miracle that I have managed it in addition to mentioned events and other activities like writing articles, organizing individual workshops and attempting to have some time for my family. I am grateful to my friends for it – even if they probably don't have much more free time, they were able to plan great expeditions. Side effect of this situation was, that I spent almost 50 days photographing in rain forest, although I normally prefer plains or mountains.
Our first trip was in Sri Lanka, more specifically to NP Sinharaja – one of that, where you can walk on foot instead of driving safari car. As I had the chance to convince myself here and on later tripes, rain forest is one of most challenging habitat for wildlife photographers, but after all, I created a photos here, which I value the most for the past year. Thanks for that I visited Sri Lanka go to my friends Igor a Katka Mikula.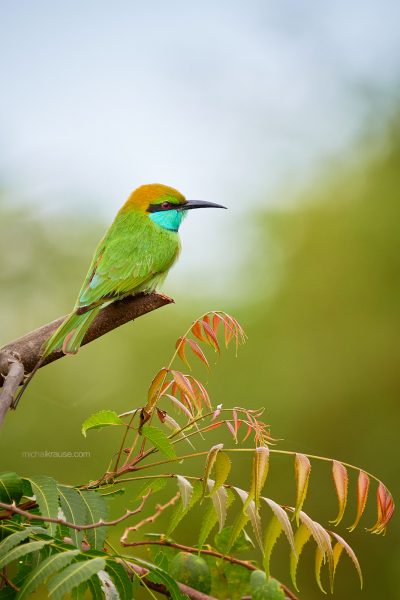 In April, an opportunity to visit german island Helogland with Dáša Ksandrová a Vladimír Čech occurred. I was thinking about visiting this island which is home of northern gannets and two species of seal earlier, so I took the chance. Even in such popular and quite touristic place, I was able to create a bit different photos here – by shooting at night and early morning for example.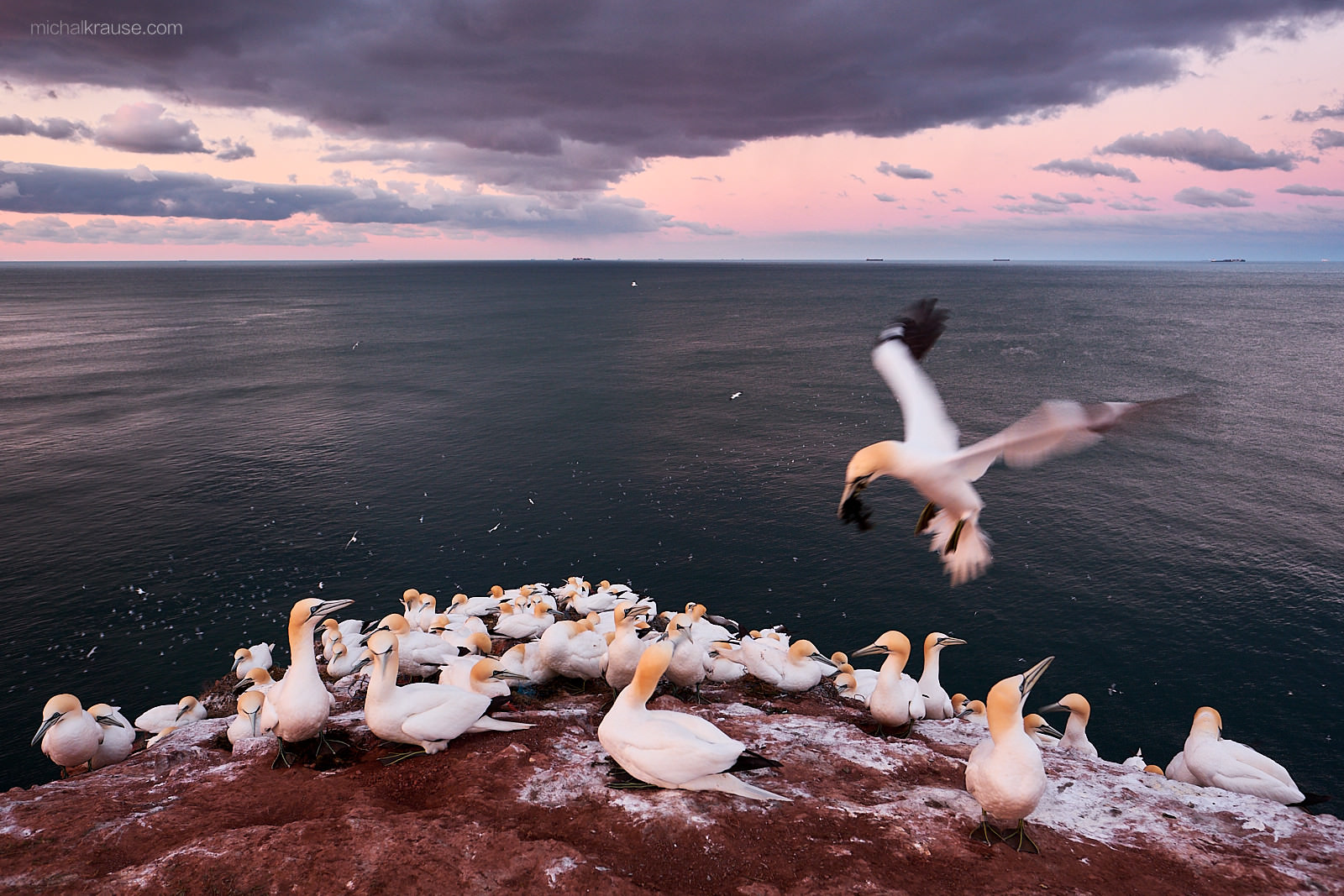 Another longer trip to Malaysia led me and Igor into rain forest again – this time even to the allegedly the oldest rain forest on the Earth in NP Taman Negara. It was a spontaneous expedition triggered by low price of air tickets and I must say, from the photographic point of view least successful in this year. Animals were less than usual and mostly out of range of our cameras. I made some usable photos, but the experience of meeting wildlife, which is more and more important for me, did not meet my expectations.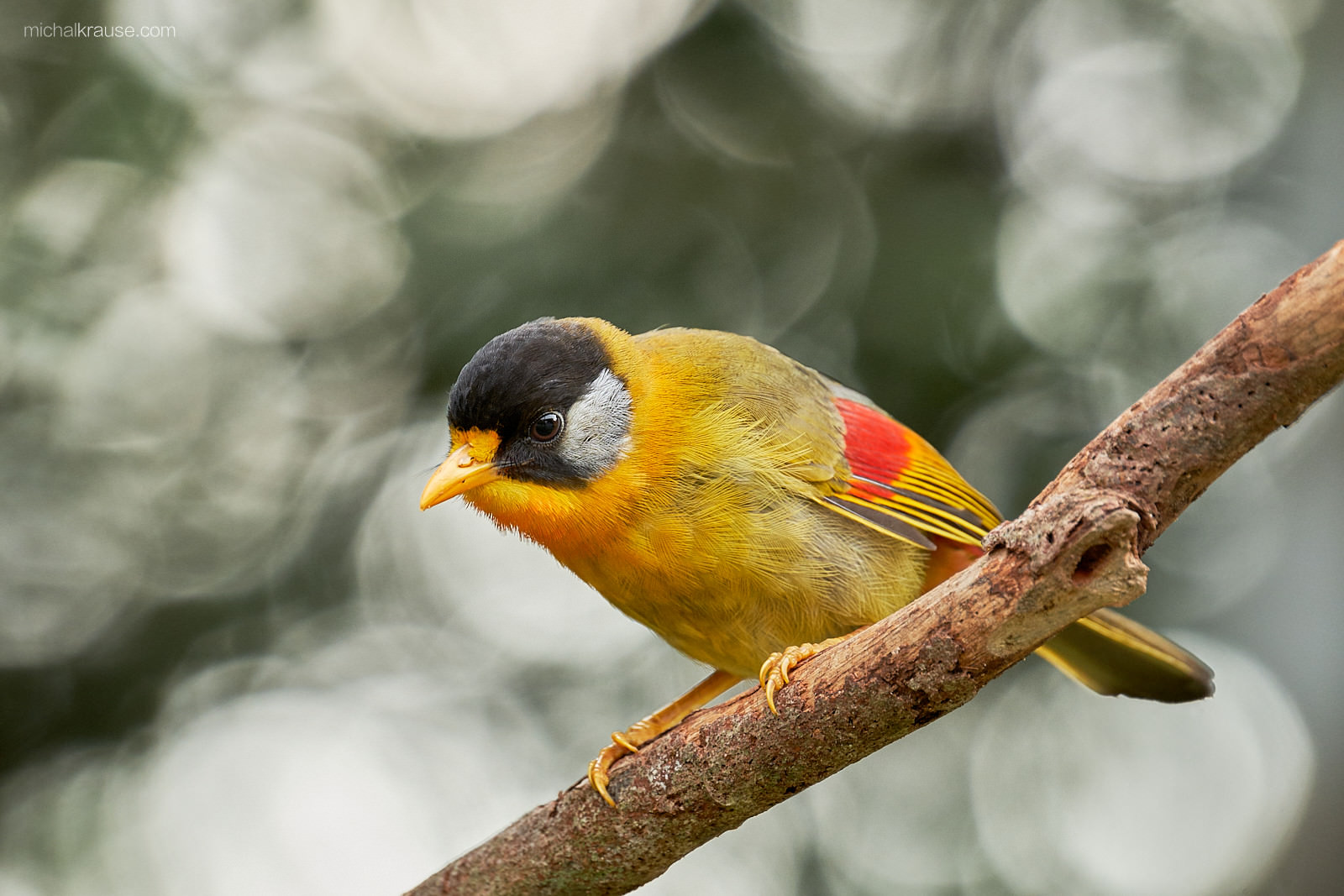 Australia – the highlight of the year. A long time ahead planned trip designed by my friend Jakub Hodáň led us to the North Tropical Queensland, mostly to the rain forests again (by the way, local forests are supposedly oldest on the Earth too :) with the goal of photographing birds of paradise and cassowaries. The first goal remained unfulfilled, I had some partial success with cassowaries and I have managed a few photos of other animals, which will appear in my gallery later. This trip was really demanding, but interesting and quite successful. On the other hand, it showed me that I would like to head my wildlife photography to slightly different direction. Many thanks for excellent preparation of this trip go to Jakub.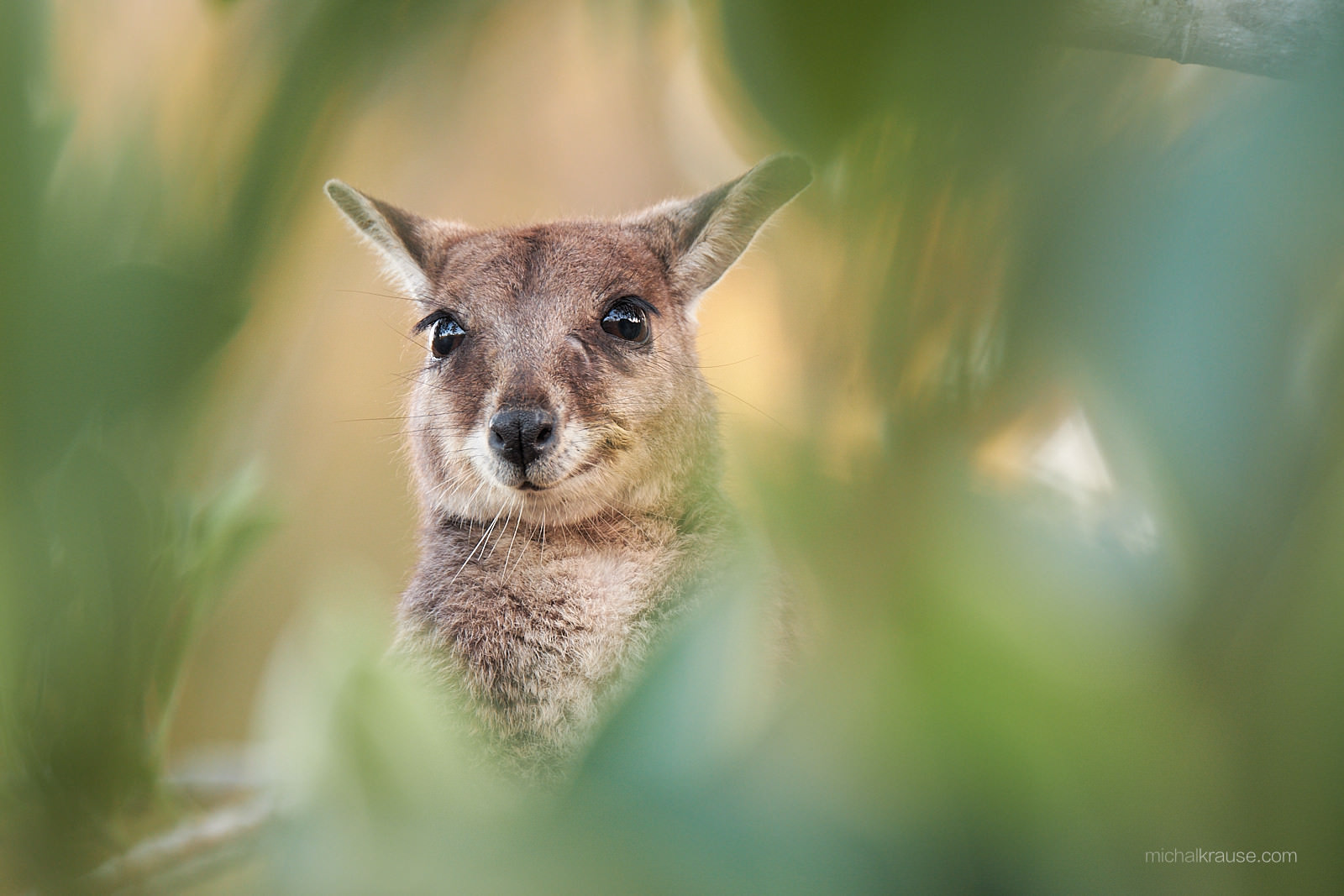 Other activities
This year, of course, I continued to write – I focused mainly on series about Affinity Photo, which will be recreated as e–book after finishing, like my two previous series Lightroom effectively a Capture One effectively , I have reviewed VFFoto polarizers, tested Fujifilm X-T20 as second camera to X-T2 and I was thinking about using iPad instead of laptop for traveling. I continued with writing inspirational photographic newsletter Better photos. (All these texts are Czech only – sorry). I lectured at the spring photographic festival FotoŠkoda Fest and organized a number of individual courses. I'm still trying to be presented on Facebook (although I do not like it very much :) and I revived my really old Instagram account (which I like by contrary, at least until Facebook will destroy all the good, which has already begun).
Conclusion
Though I like to work alone and I like solitude (especially when shooting), it is obvious that many things would not happen without cooperation with some great people. I probably did not name them all, but hopefuly those I have forgotten know that they are important to me. This article is a thank you to all who inspire me, help me move on, or are simply here to make life more beautiful and interesting.
I especially thank all my family for their support and for being!