In collaboration with top African wildlife photographers David Lloyd and Peter Delaney and with the support of FujiFilm CZ, we have prepared a unique photographic expedition to Kenya's stunning Masai Mara Reserve. The safari is 100% focused on wildlife photography and designed to ensure you enjoy the trip as much as possible.
The trip is insured against the impacts of the COVID-19 pandemic!
Safari highlights
Entim Luxury Camp, which will be our base, is located in the central part of the Masai Mara Reserve, so all best areas are within less than an hour's drive.
In November, the short rains begin, promising occasional thunderstorms with beautiful African skies that give the photos an incredible atmosphere. These weather conditions provide unusual photographic opportunities. The rain mostly comes in the afternoon or evening and rarely appears in the morning.
The location and the season offer great opportunities for lion photography. Encounters with adult male lions, cheetahs, leopards, or elephants are very likely, and there is also a chance of encountering two-horned rhinos. The wildlife is, of course, unpredictable, but we can draw on David's many years of photographic experience in this area.
In addition to the flagship species mentioned, there are many other animal species in the area, such as zebra, giraffe, gazelle, impala, hippo, and crocodile. Speaking of hippos, there is even a spot to photograph these majestic creatures from water level.
We will be photographing from specially adapted vehicles. Our aim is not to move quickly from place to place and "hunt" fleeting encounters with as many animals as possible but to concentrate on suitable locations to maximize your photographic opportunities. But decisions are, of course, up to the photographers and not the drivers :)
Cars designed for photography have open sides, and each photographer will have a variety of seats guaranteeing a view to both sides. The drivers are trained to meet the needs of the photographers.
Our philosophy
Our goal is your photographic success and the improvement of your photographic skills. We will shoot with you, but your images take precedence over ours. We respect nature and the well-being of the animals.
Date of expedition
We will spend 11 days on safari between 14 and 24 November 2021. Allow for the time required for the international flight to Nairobi (November 13) and back home.
Number of participants on safari
The expedition is designed for a small group of a maximum of 12 participants. Only our group will be in camp, and there will be a maximum of three photographers and a guide in one car for your maximum comfort during the shoot. Each photographer will have a whole row of seats with a view to both sides (see the photo of the vehicle above).
Price
The cost of the expedition is $6,200 (USD).
This price includes:
one night at the Serena Hotel in Nairobi
inland flights from Nairobi to Masai Mara and back
all transfers between airports and accommodation, including ground transportation of luggage
accommodation and meals during the safari at Entim Camp
all national park entrance fees
vehicles with drivers on safari
walking safaris (optional)
Flying Doctor medical services
local alcoholic beverages at the camp
Full support from the lead photographers, their lectures (optional), and field tuition
The price doesn't include:
international flight to Nairobi (return ticket from Prague costs approx. CZK 13,000)
entry visa to Kenya (from 2021 only electronically before departure, more information)
alcoholic beverages at the Serena Hotel and foreign alcoholic beverages at Entim Camp
tips for the driver and camp staff
The optional additional paid program is available:
Balloon flight with special breakfast (450$)
visit of Maasai village (30$)
Payments for all safaris are made through Steppes Travel which means you have the financial protection of booking through a registered tour operator. Your money is 100% safe, and if one of our suppliers goes bust, your money is fully protected. Steppes Travel can also book your flights for full financial protection. Please download our terms and conditions here.
The trip is also insured against the impacts of the COVID-19 pandemic: if government restrictions prevent the photo tour from taking place, we can offer you a new date or a full refund. You do not have to worry about losing your payment if you cannot join us due to the uncertainty of Covid-19.
Itinerary
On November 13, drivers will pick us up at Nairobi International Airport and take us to the Serena Hotel where you will meet me, David, Peter, and other attendants.
Next morning, we will transfer to the airport for our 45-minute flight to Masai Mara. After check-in and lunch, we will head straight to our first drive.
The next few days we will be leaving at 6 am to photograph in the best light of the day. After a break for a picnic breakfast, we continue until about midday, depending on animal activity. Then we will return to camp for lunch, rest, editing or backing up your images, or attending a talk or workshop session. Around 4 pm we will be heading out again for afternoon shooting.
On November 24th, we will have time for a shorter, about a two-hour morning drive. We will then transfer to the airport for our flight to Nairobi, where we will wait at the Serena Hotel by the pool and bar for our flight home.
Accommodation
Camp Entim was built for wildlife photography and is a small but comfortable base for African wildlife enthusiasts. Just ten well-equipped guest tents overlooking the Mara River offer an experience different from the average hotel or lodge — allowing you to be right in the middle of the African wilderness. The tents are equipped with toilet and shower facilities. Internet access is available, and you can use an iMac computer with common photography applications installed to view, edit, and backup your photos.
More information and photos of Entim Camp.
About Us
David Lloyd (New Zealand) is an exhibiting wildlife photographer, having won awards for his work which favors a fine-art style in both color and black & white. David has been awarded four times in Wildlife Photographer of the Year. In 2011, his image A Flick of the Tail was chosen as the cover of that year's Wildlife Photographer of the Year portfolio and in 2019 he was awarded as their people's choice winner for his image Bond of Brothers. His images have been published widely in the press and several photographic monthlies, in both the UK and abroad. David also holds exhibitions of his work, most recently at there Royal Geographic Society in London in 2014. His long-awaited debut book As Long As There Are Animals was published in late 2014.
---
Peter Delaney (Ireland) traded not only his native 'Emerald Isle' for South Africa, which is now his home, but also a career in finance for wildlife photography, which has become his lifelong love. His images have won numerous awards, culminating in three Wildlife Photographer of the Year achievements. Peter is an x-photographer — ambassador for Fujifilm photographic technology and currently uses medium format GFX cameras for wildlife photography.
---
Michal Krause (Czech Republic) has been photographing wildlife for more than ten years and has traveled with his camera to a range of habitats from the African plains, tropical rainforests to the Arctic. His photographs have been awarded in Nature's Best, Wildlife Photo Contest, and Czech Press Photo competitions. He is also a member of the x-photographers — an elite worldwide group of Fujifilm photography ambassadors.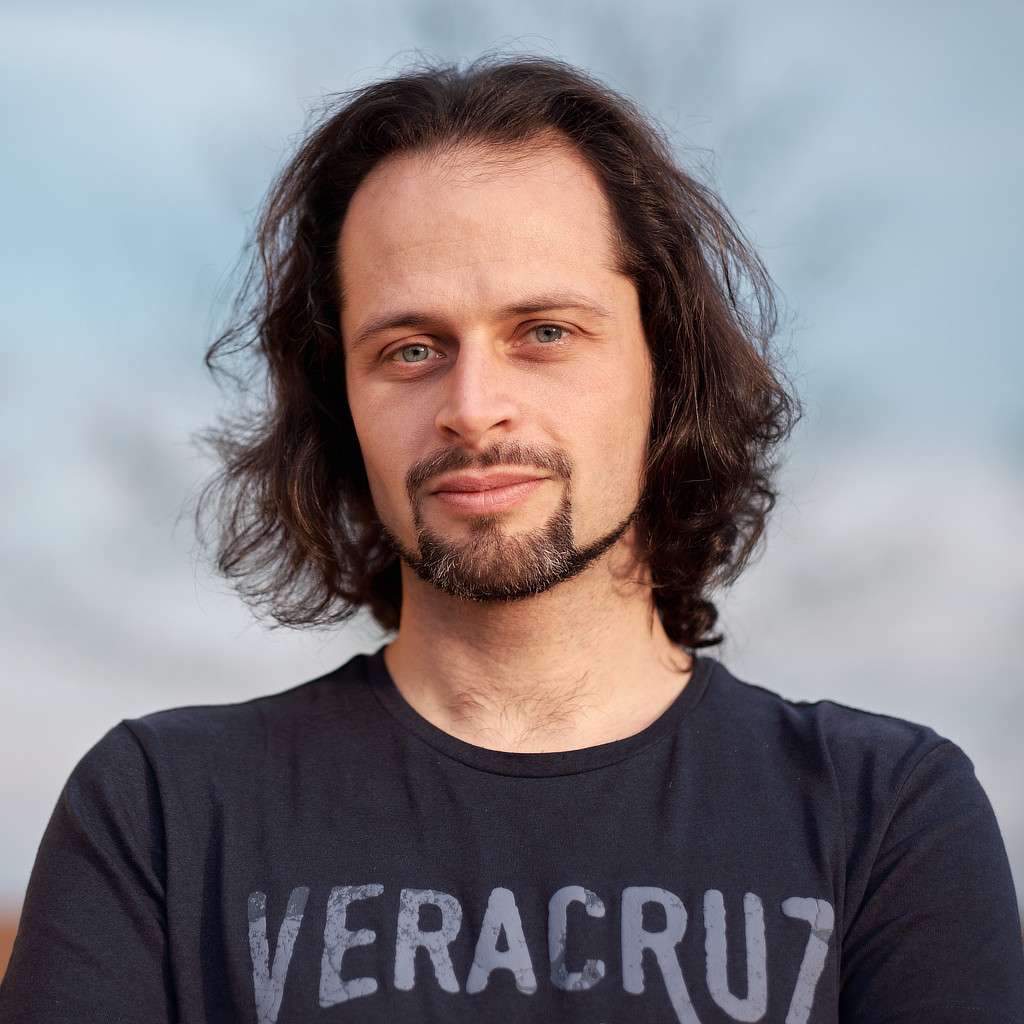 ---
Is this expedition for you?
Photographers of all levels are welcome. All three guides, full-time photographers, are fully prepared to help you with anything you need — from using your gear to creative wildlife photography and photo editing. We will share all our knowledge and techniques with you :)
We guarantee an individual approach. We are ready to help you review your photos between shoots and to give you advice on how to improve. Our goal is for you to make the most out of your experience and to take home pictures you have long desired.
Would you like to join us?
There is nothing easier, just write to me using this form: